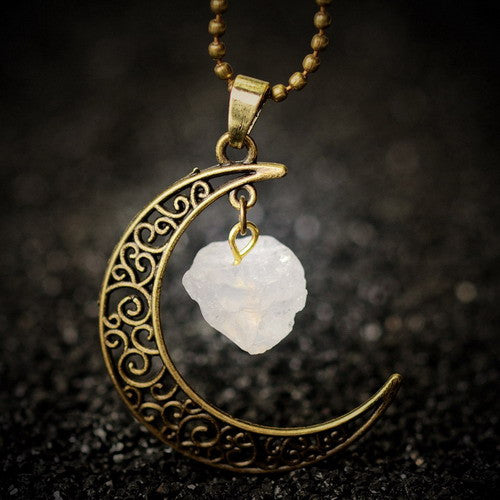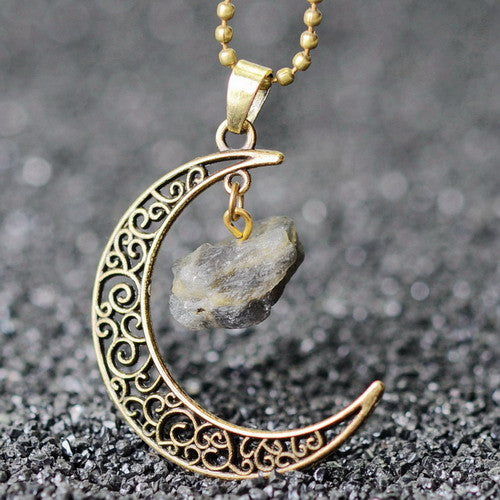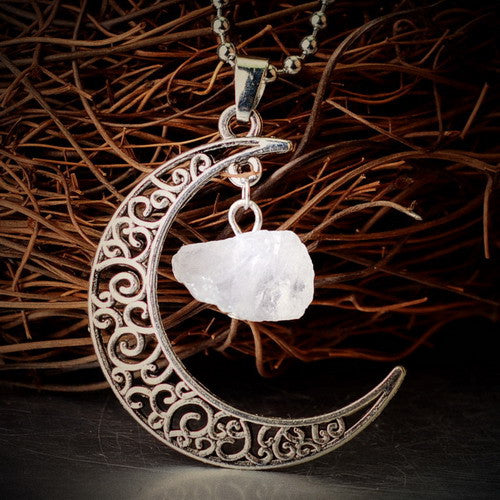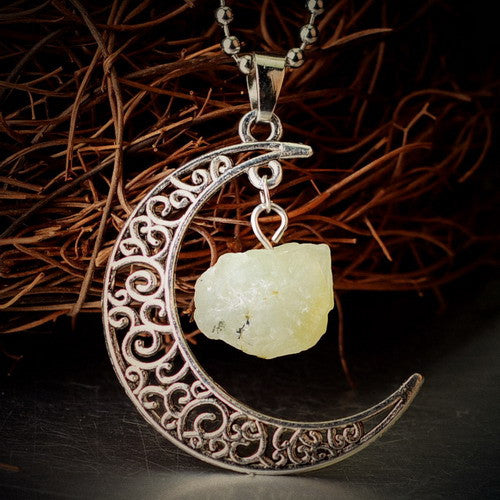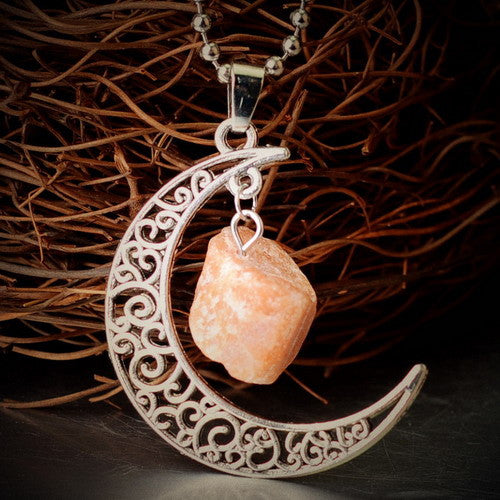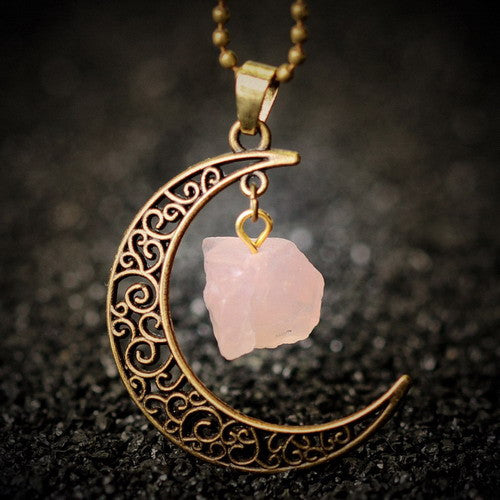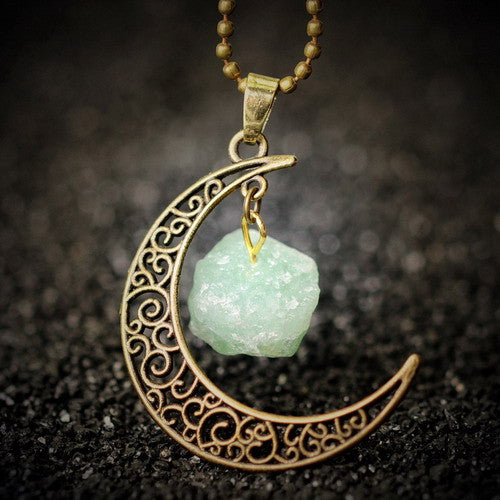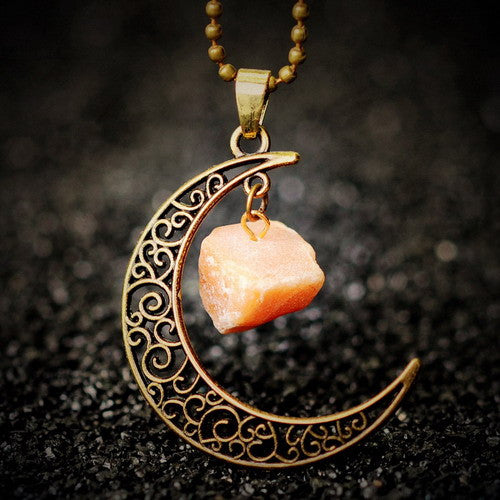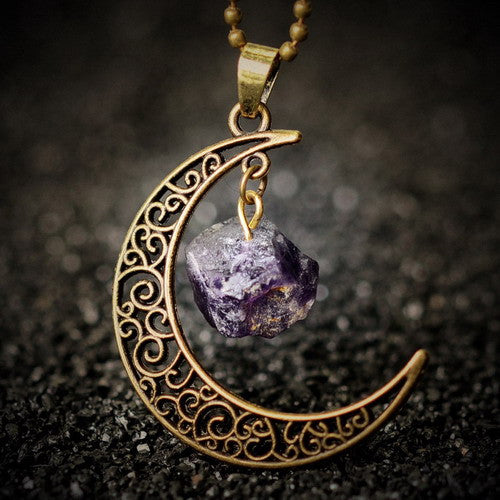 Vintage Moon Necklace Irregular Natural Stone
This necklace is a delicate moon cradling a beautiful natural stone. The filigree pattern inside the moon means it balances the solid, sturdy stone without overwhelming the outfit. Personalize this accessory by choosing your own metal colour and matching it with your perfect stone!
Item Type: Pendants
Fine or Fashion: Fashion
Style: Classic
Gender: Unisex
Pendants Type: Slide
Material: Crystal
Metals Type: Copper
Color: Purple, Pink, Orange, Green, Yellow
Weight: 15g
Natural Stone Necklaces: Amethyst, Pink Crystal, Citrine, Green Crystal
Material: Bronze, Amethyst, Rose Crystal, Citrine, Clear Crystal
Shape/pattern: Vintage Moon Neckaces
Statement Necklace: Quartz Crystals Pendant Necklaces
Also more cool information from one of our followers LeAnna, who kindly did some research for us. 
There's a different name for basically every variant of Quartz under the sun.
The blue and gold speckled one is a blue is Lepodite.
The plain black one is Onyx.
The translucent purple ones are Amethyst
The white one is Howlite.
The green and black striped one is Malachite. (Steven universe fan would love this)
The clear one is actually a very beautiful quartz. It takes a little of work for it to be that clear.
The orange/brown is Amber.
The blue mixed one is probably Sodalite.
The light blue one is Turquoise.
The orange one with the red specs is called red Goldstone.
The light green one is a kind of Agate.
The pink yellow one is Opalite.