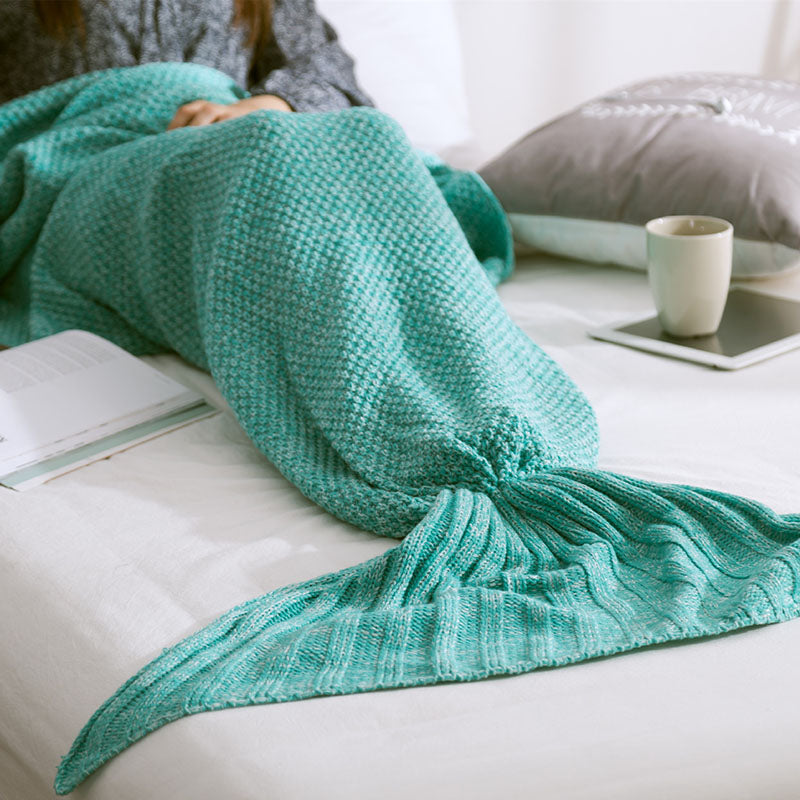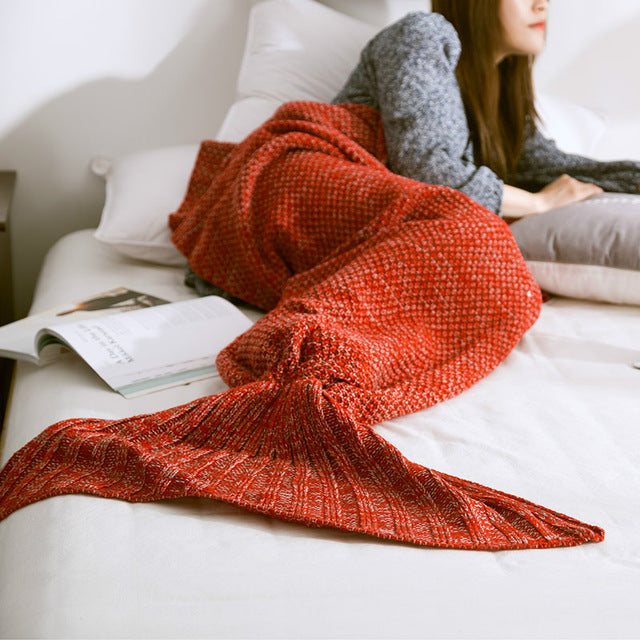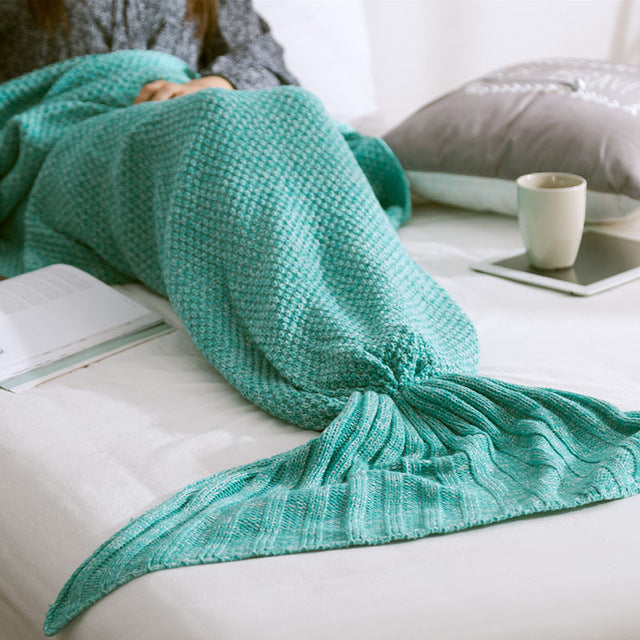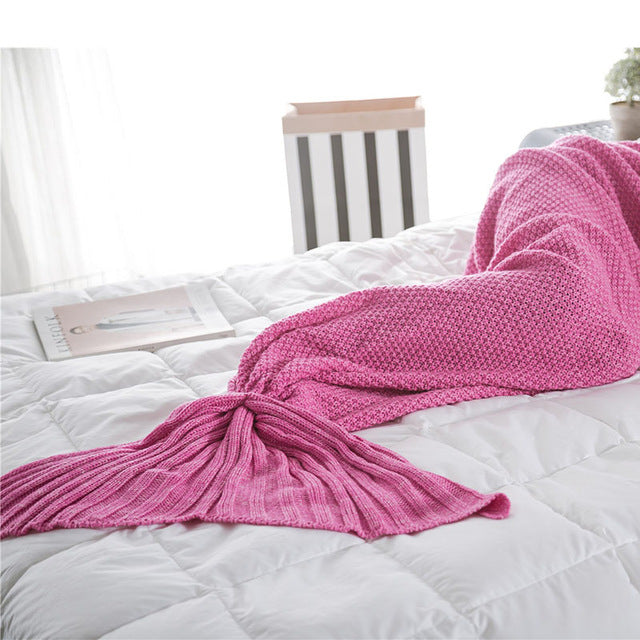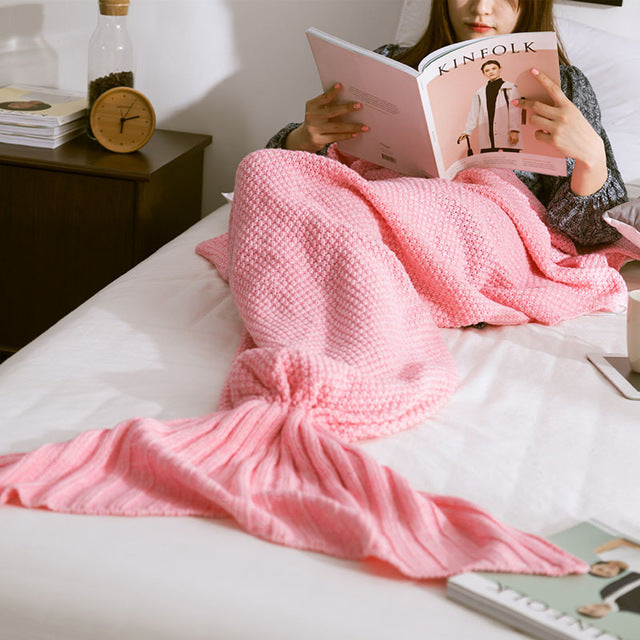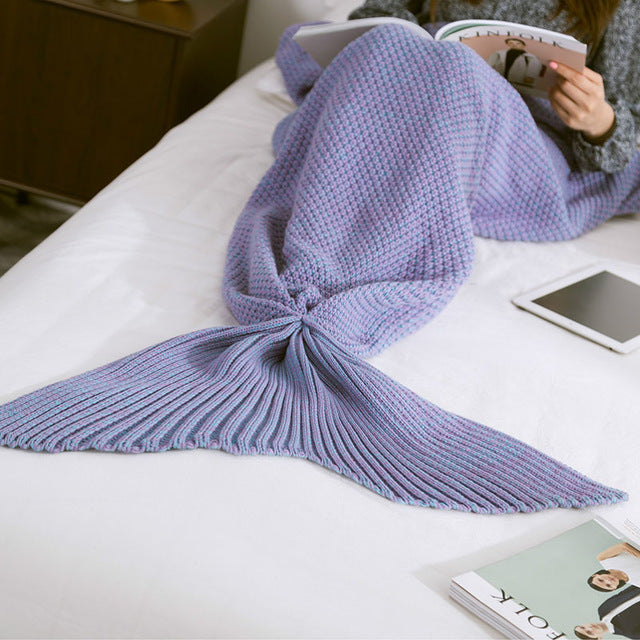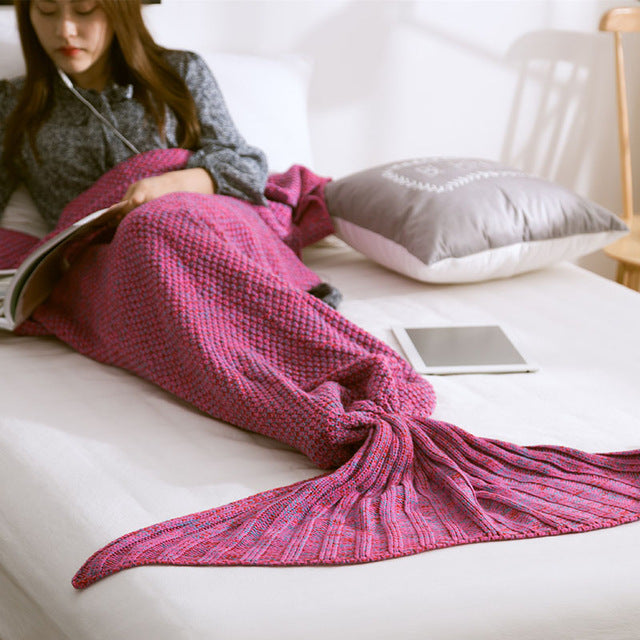 The Amazing Mermaid Blanket - w/ Free Shipping!
$29.99 $59.99
3113585-blue-90x170cm
Ultra-comfy; 100% Acrylic; Yarn Knitted
Free Worldwide Shipping
Our handmade mermaid blanket! Super soft and excellent quality. Perfect for cozying up in your bed to read a book or watch Netflix. Imagine yourself in one of these during the cold winter, pretending to be a mermaid. Ideal gift for your friend or kids if you have one. Comes in three different sizes. 
Refer to this size guide: 
The 170cm x 90cm is suitable for an adult or teen while the 80 x 50cm for toddlers. 
Extremely high demand: expect 2-4 weeks for it to arrive (to be safe). Limit 4 per person!
Here's what our customers are saying: 
"Good quality, knitted, and not scratchy"
"The tail doesn't have much details. Matches the pictures. Love the color!"
BONUS: AN AMAZING CAUSE
Our proceeds go back into creating more educational psychology and mental health content. Contact us here for more details.