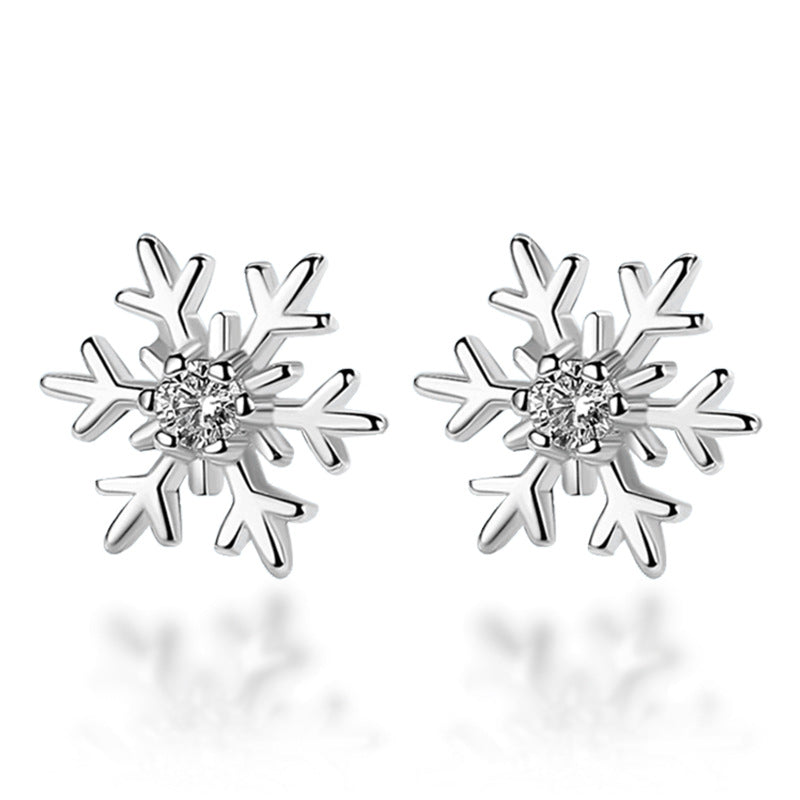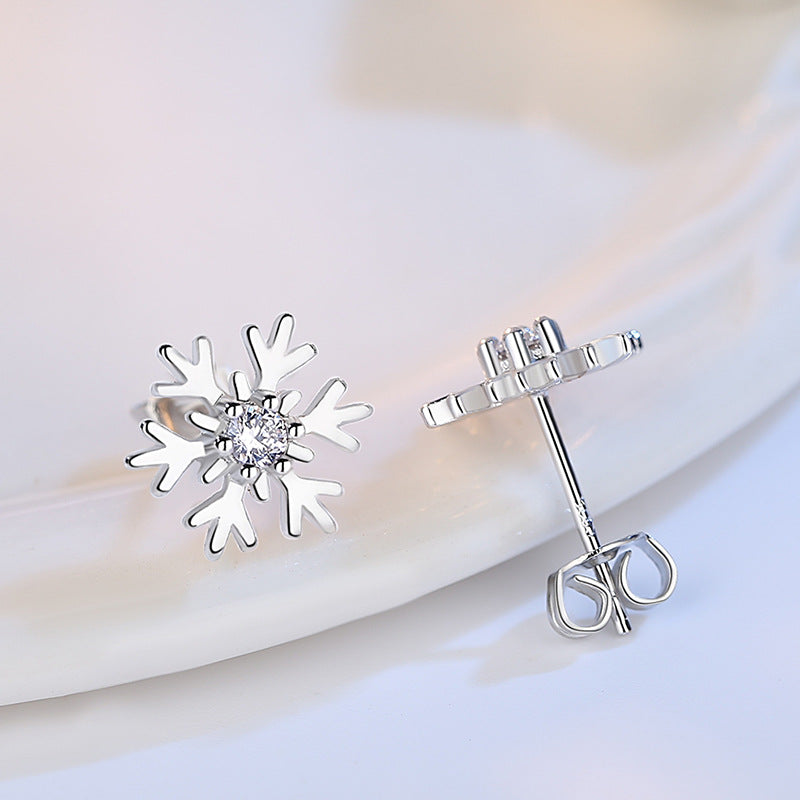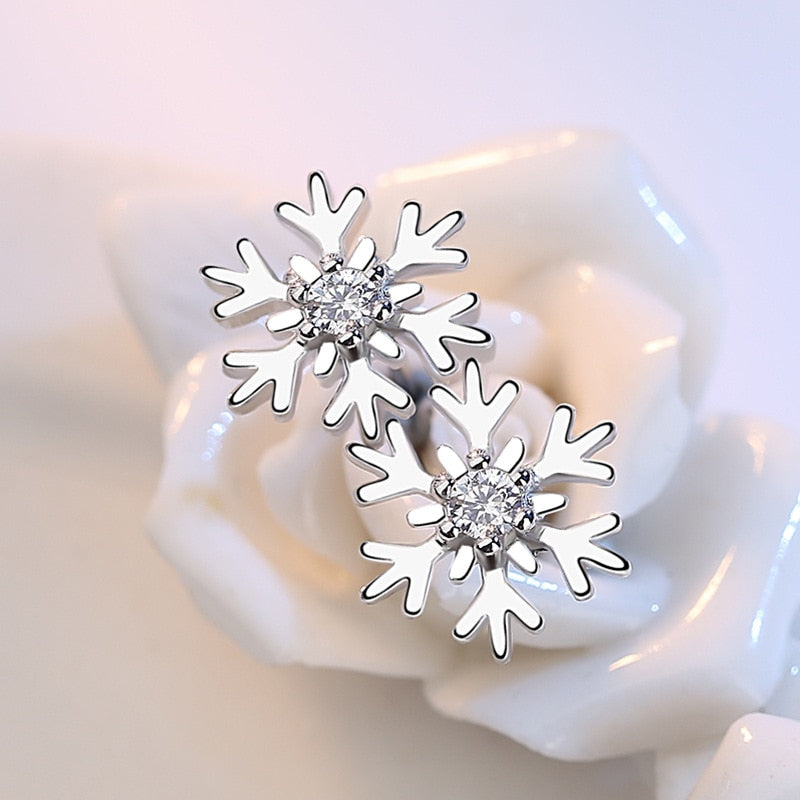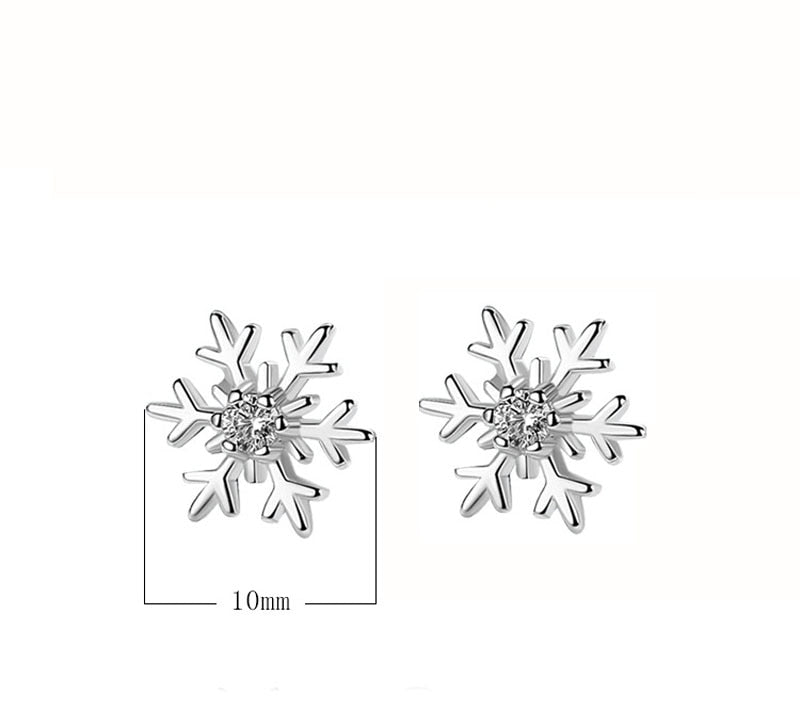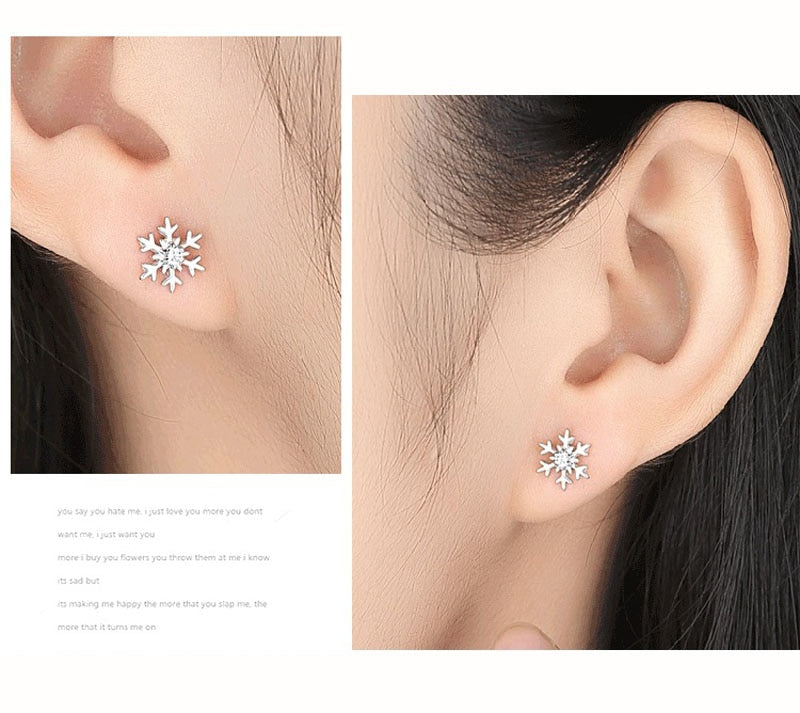 Stylish Silver Plated Snowflake Earrings
"The thing about 'snowflakes' is this: They are beautiful and unique, but in large numbers become an unstoppable avalanche that will bury you."
- Actor George Takei
Even though some people may use the word as an insult for others that have different opinion with them, no one can deny the true beauty of snowflake.
In a world that need more love, acceptance, and less hatred, be brave to unique and beautiful. Stand proud and unite for a better earth.   
This trendy silver plated earring has a snowflake pendant made with silver plated alloy and white crystal. 
It is a piece that can fit with all outfit, or a thoughtful present to a love one, this could help you out.
Earring Type: Stud Earrings
Material: Crystal
Metals Type: Zinc Alloy
Color: Silver Color