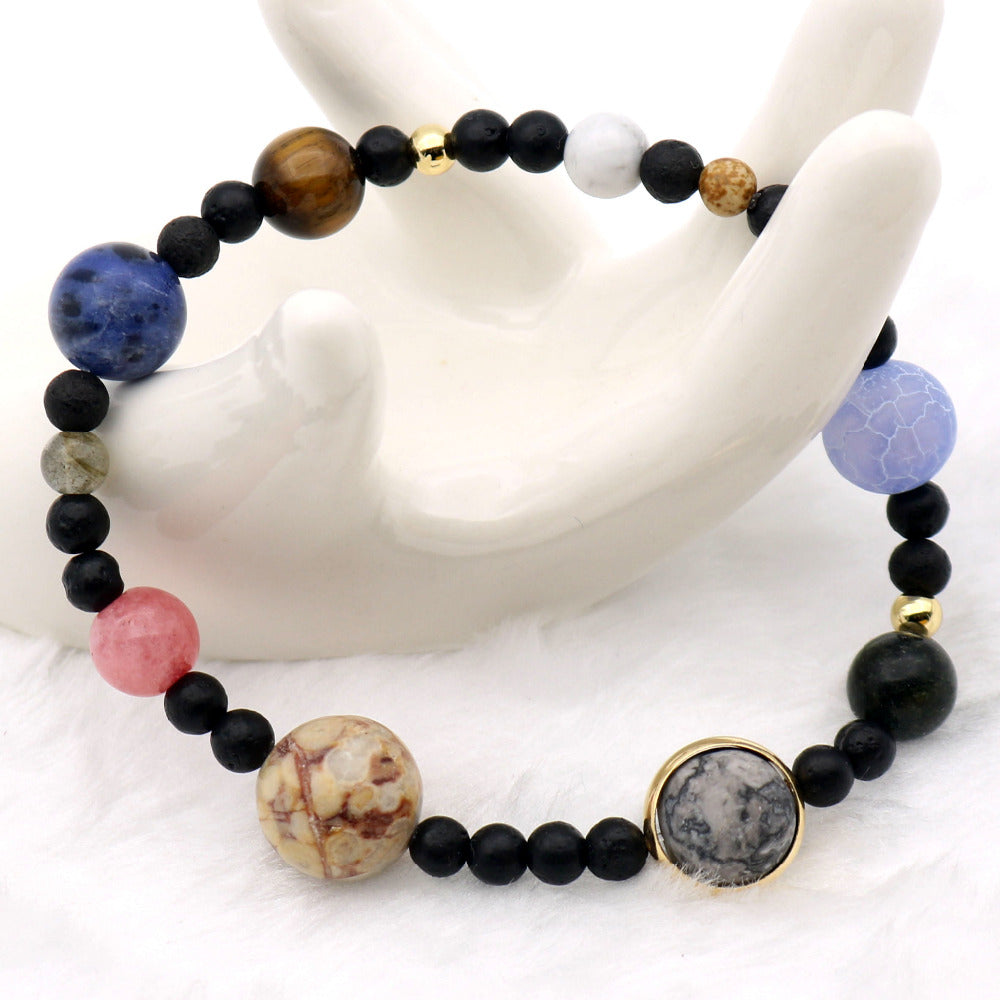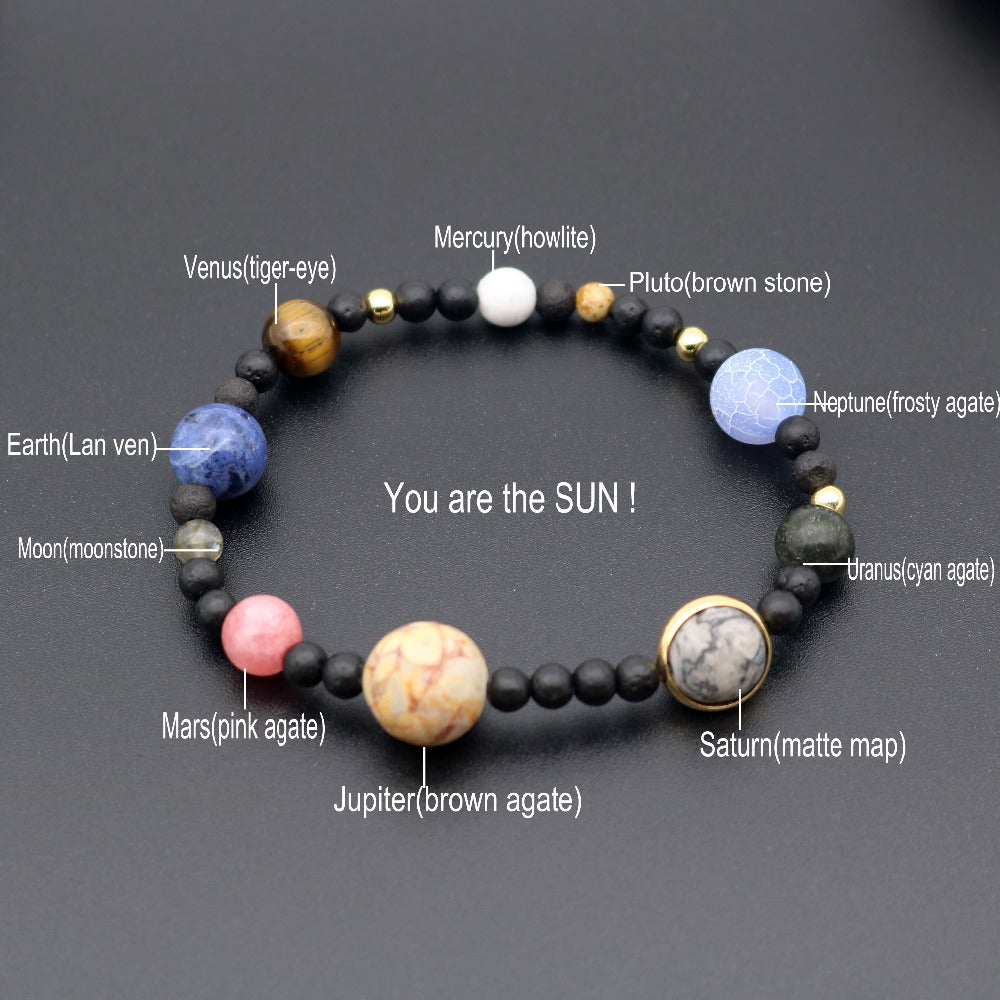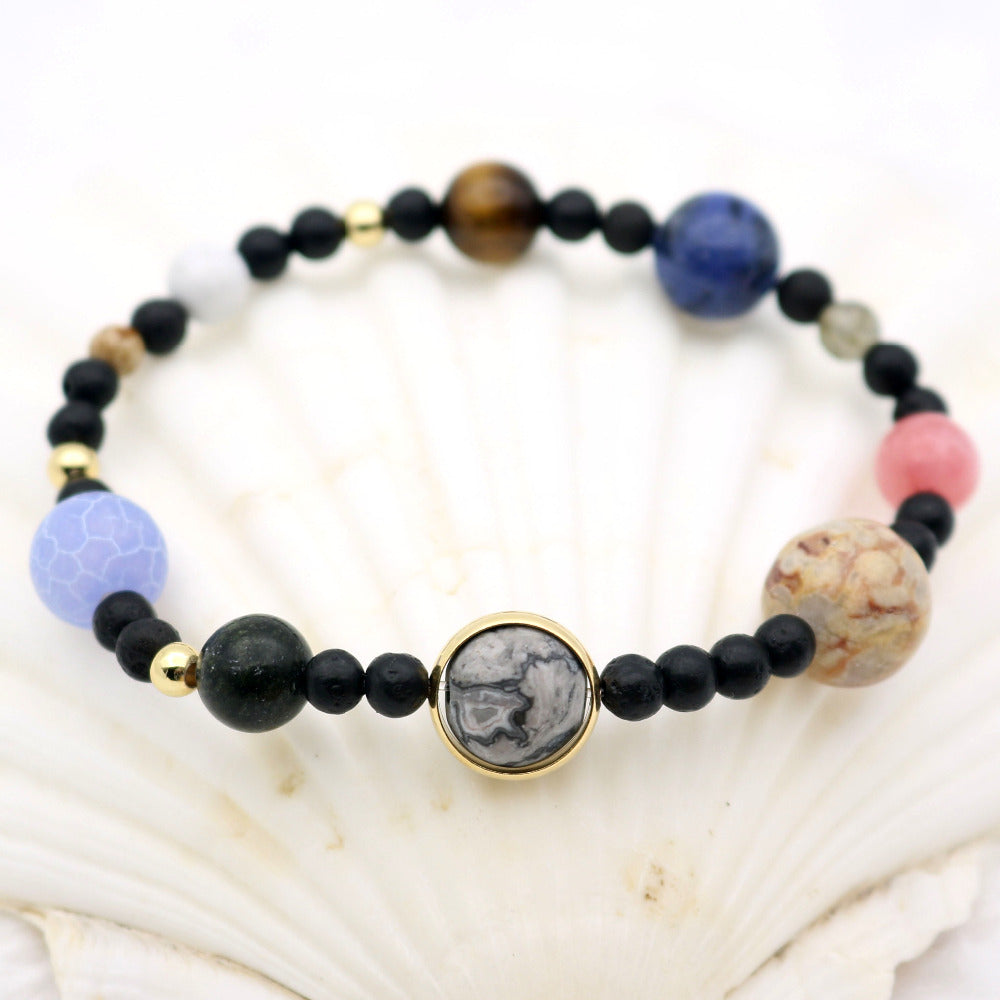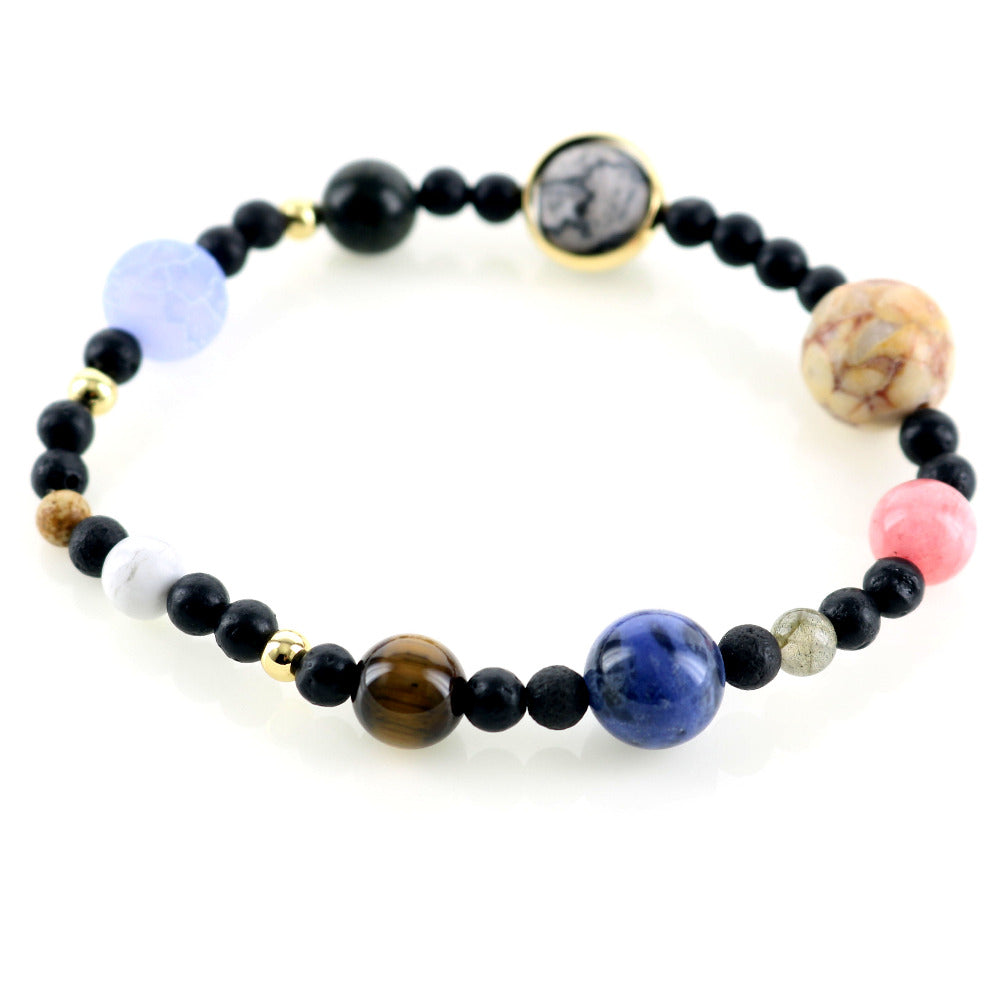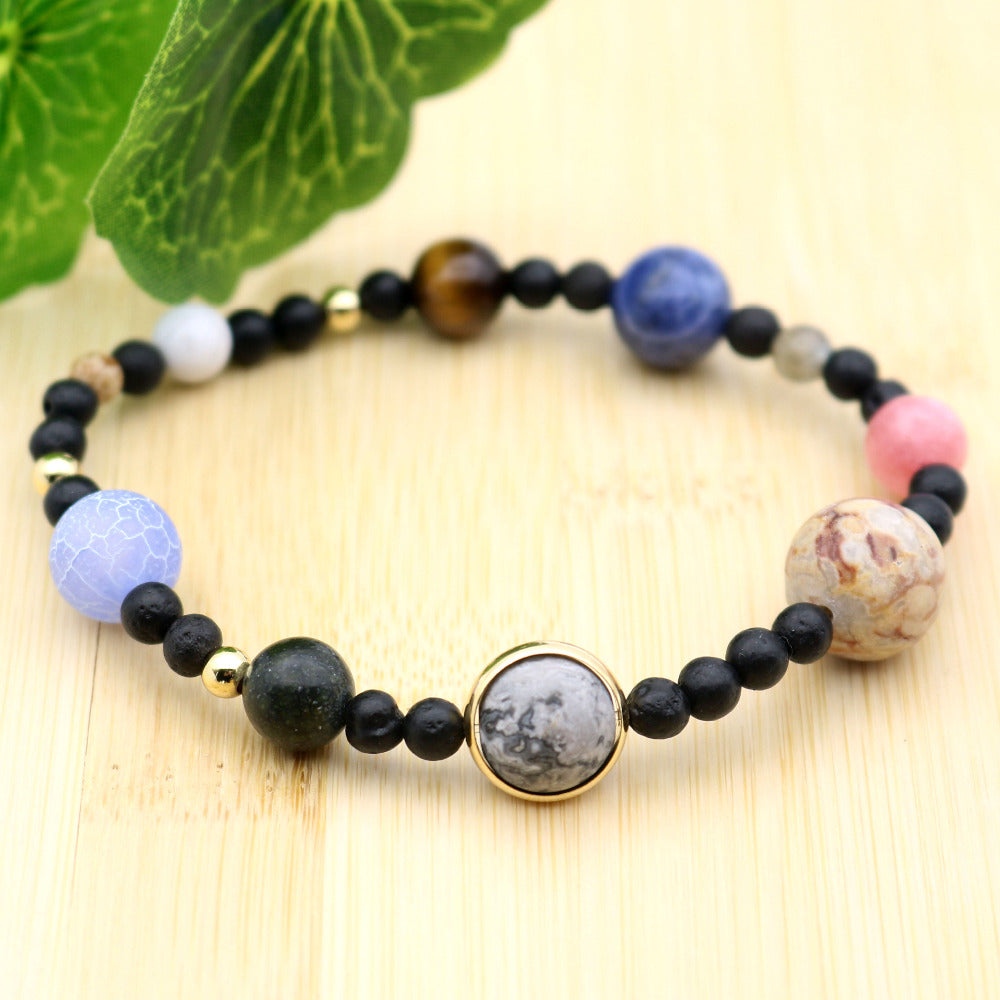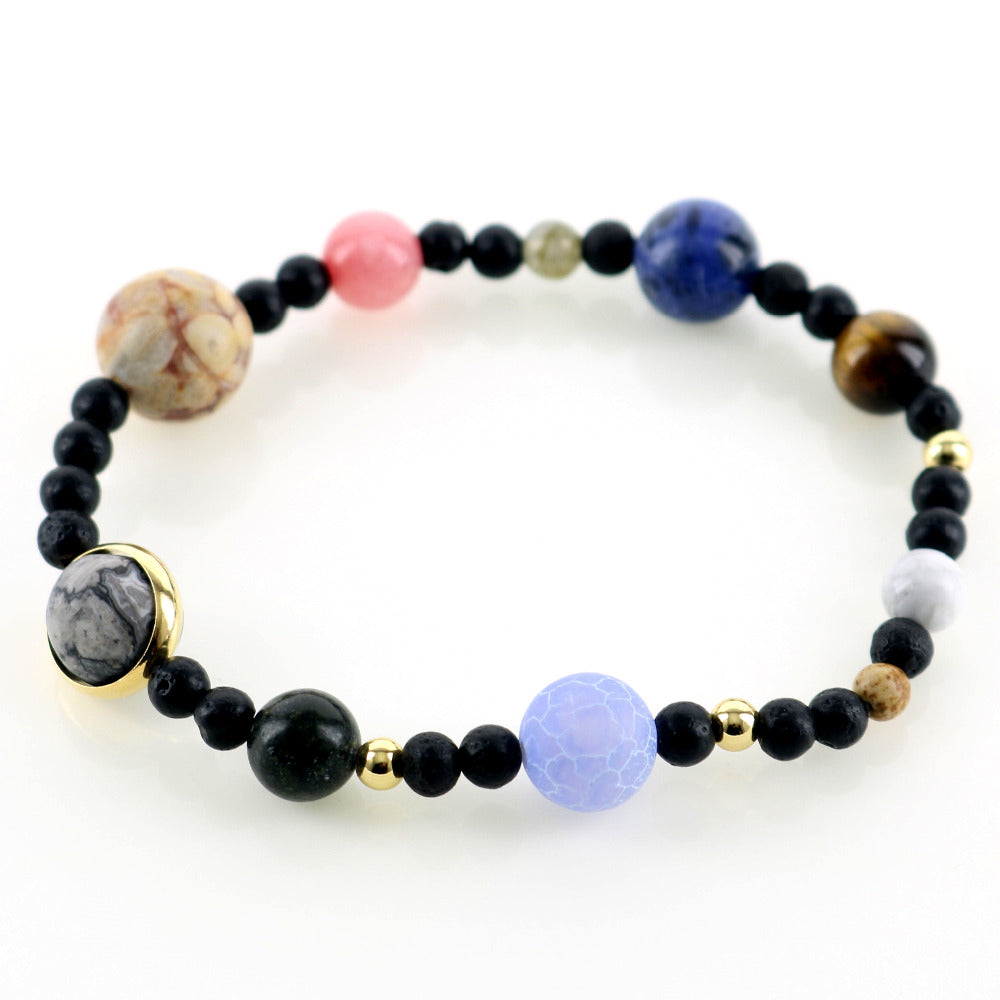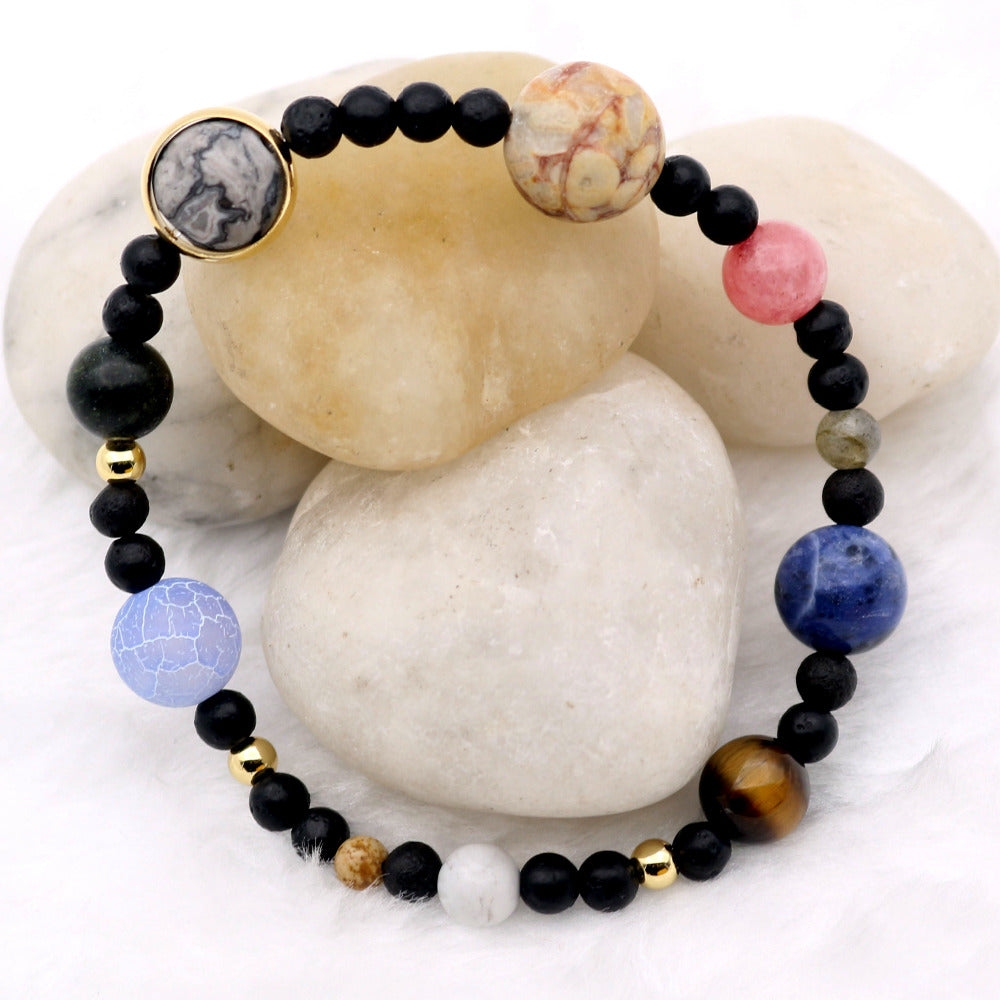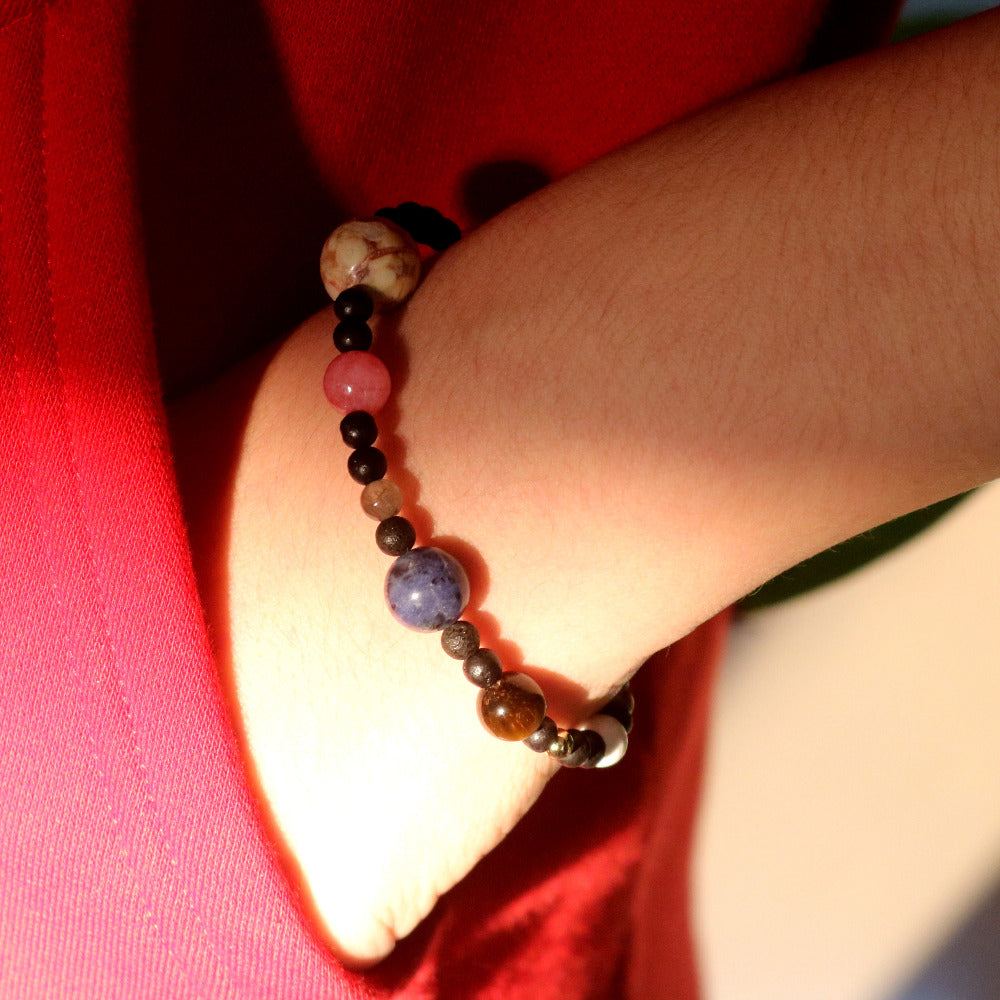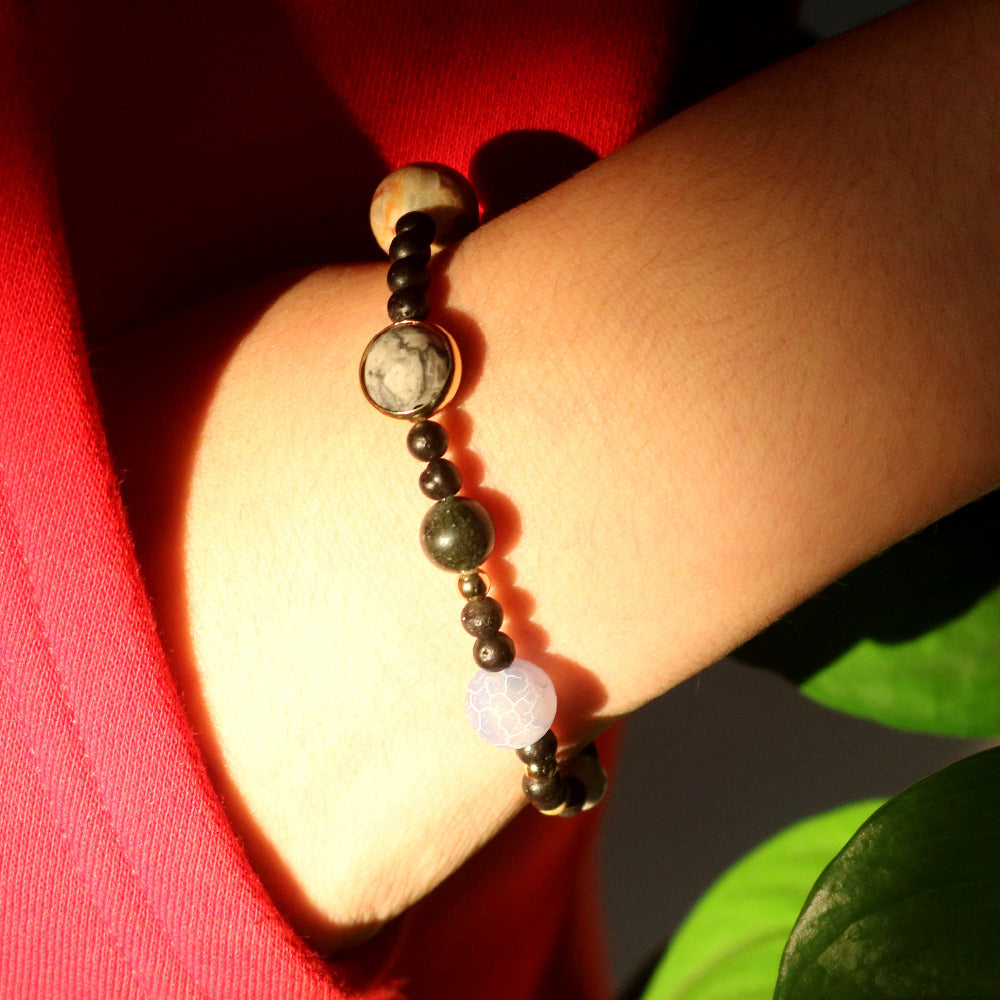 Solar System Bracelet W/ Pluto (version 2)
You may have seen our previous version of solar system bracelet. This is version 2 if solar systems bracelets are your thing. 
The universe has been reveled at as a sign if infinite possibilities and a symbol of open mindedness, free from limitations, creativity, and being artistic. 
Each bracelet is made with hand picked high quality natural stones to model the breath taking universe that will have you mesmerized and dreamy. The stones are faceted to make it unique and gives it a realistic feel.
Amazing cause: 
The proceeds go towards creating more educational psychology and mental health content.