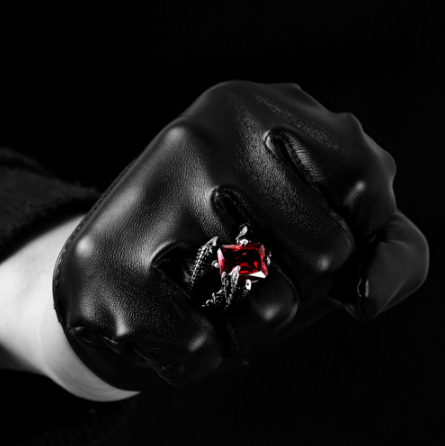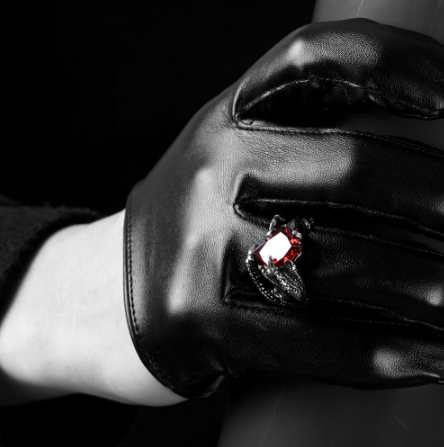 Ruby Vintage Ring
This ring is a beautiful addition to any accessory collection. The band is a black titanium/stainless steel blend, while the jewel is a durable, red cubic zirconia. The ruby centre is cut for the maximum amount of sparkle, while the band is fashioned in a scaled, snake shape for that hint of edge. Refer to the ring size chart for sizing options. Right now, we have ring size 8 to 11. If you have a special request, you can email us at introvertunite@outlook.com. 
Discount Code: Introvert  
Get two or more and use the code '20' for 20% off. 
One Amazing Cause! All proceeds go towards Introversion Awareness. What's that, you say? It means we're trying to create more content to help inform and educate people on knowing the importance of introverted humans. We're an intricate bunch but nonetheless, amazing. Our minds just think a little differently than others and it's not a bad thing. This will help to create an understanding and appreciation for introverted minds. Because we're exceptional and here to stay.
Check out introvertpalace@outlook.com for more details about the cause.