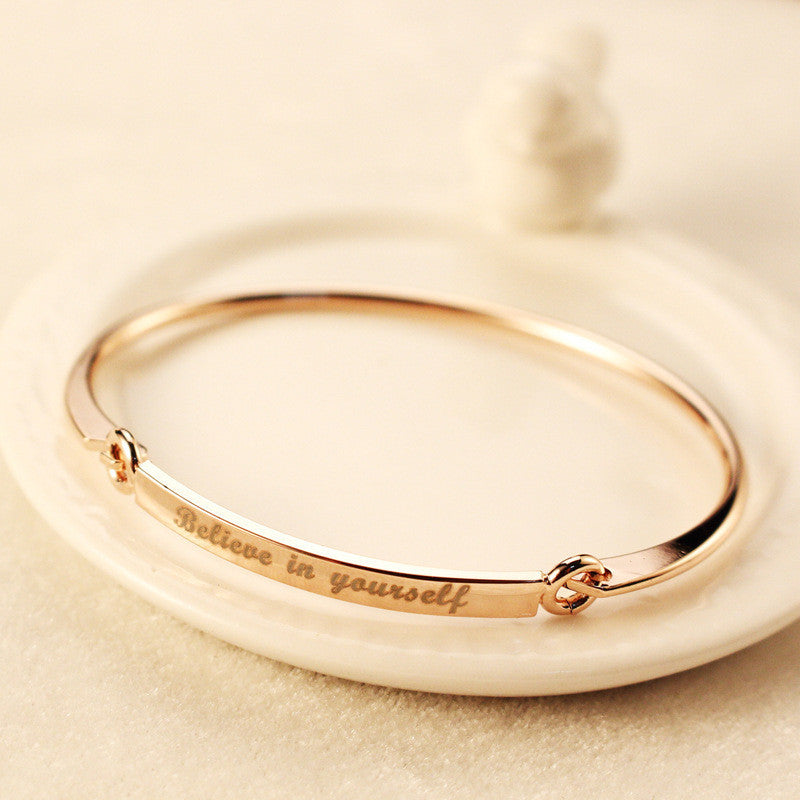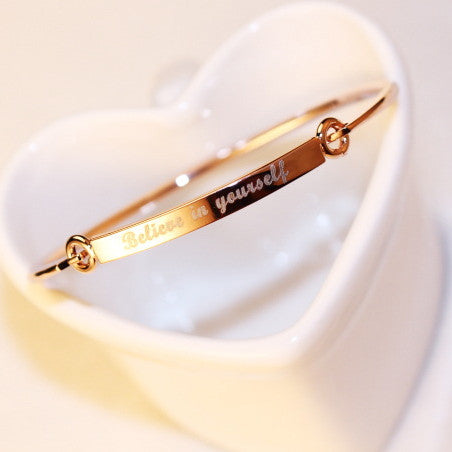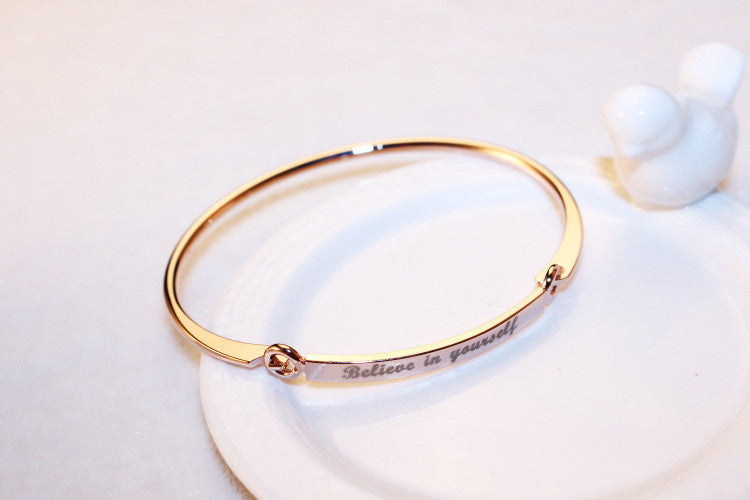 Believe In Yourself Bracelet
Simple yet impactful. Choose your style with gold-plated or silver band options to compliment any outfit. Share this incredibly special message to your girlfriend, your best friend, your mom, or even a complete stranger. Spread love, not hate and give someone a beautiful gift of beauty and positivity.
Diameter:  ~ 6cm
Style: Romantic
Gender: Women
Material: Cubic Zirconia
Plating: 14K Gold or Silver Plated 
Metals Type: Copper Alloy
Package: Individual Package, Gift Box included


One Amazing Cause! All proceeds go towards Introversion Awareness. What's that, you say? It means we're trying to create more content to help inform and educate people on knowing the importance of introverted humans. We're an intricate bunch but nonetheless, amazing. Our minds just think a little differently than others and it's not a bad thing. This will help to create an understanding and appreciation for introverted minds. Because we're exceptional and here to stay.