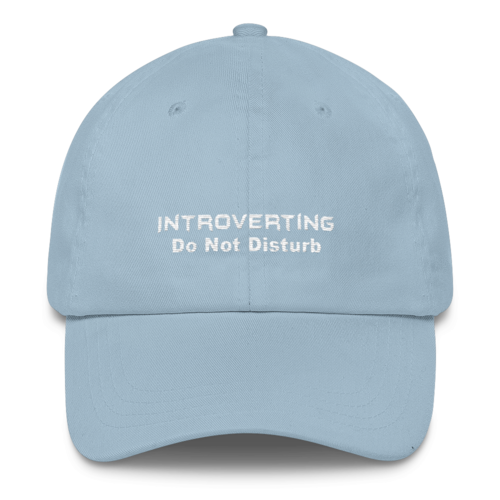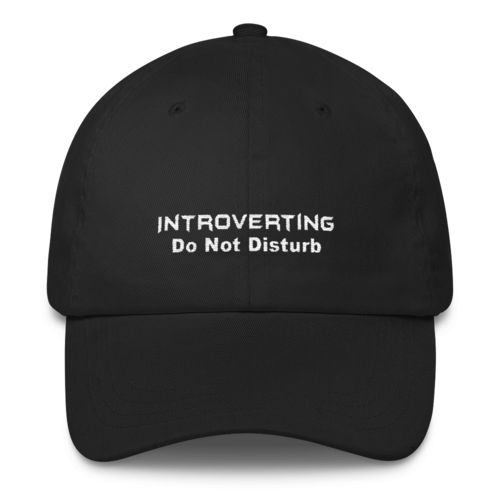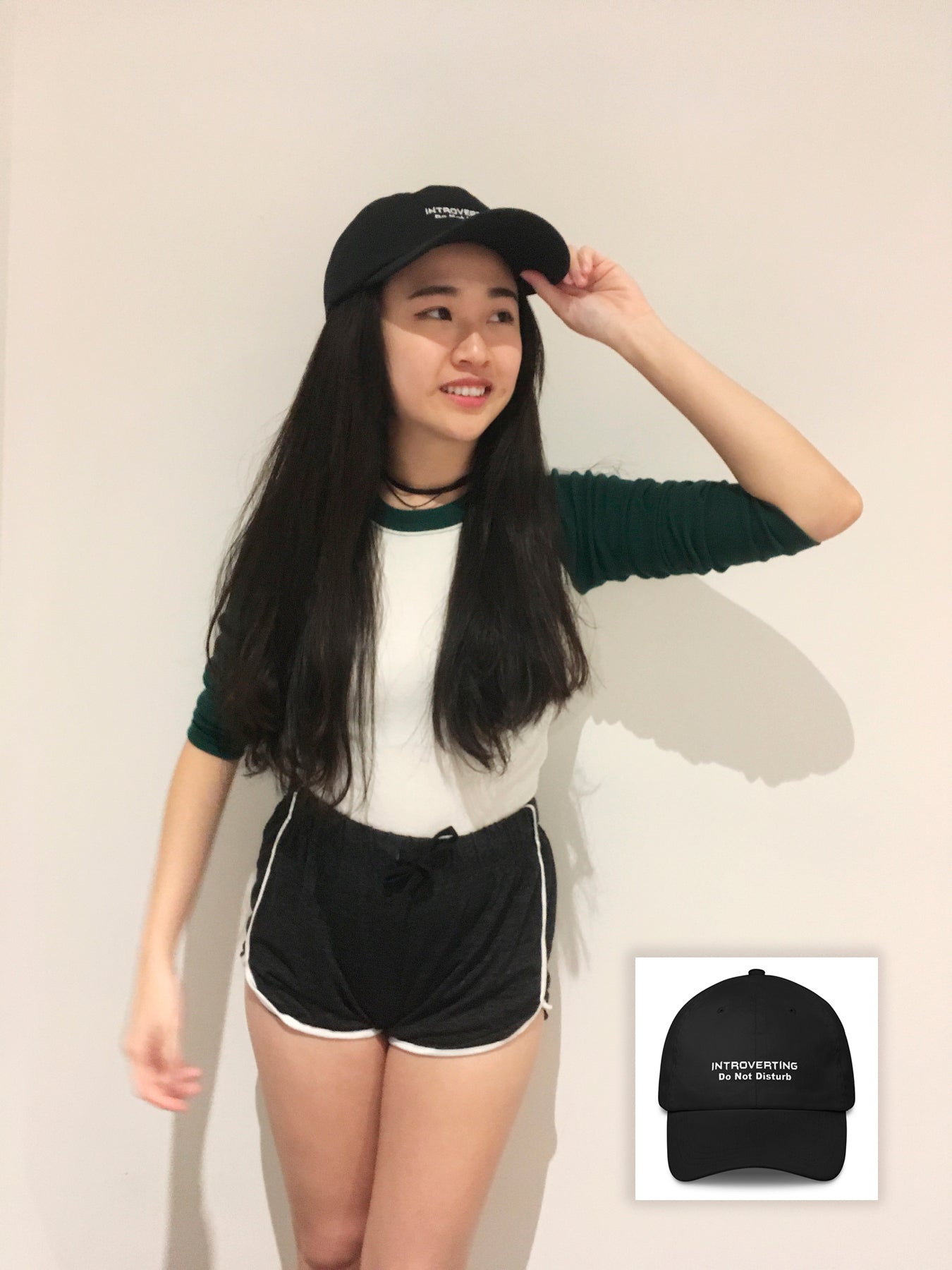 Introverting - Do Not Disturb Cap
INTROVERTING: THE ART OF BEING ALONE. AND LOVING IT.
Introducing the "offline Facebook feature" but in real life.
A hat that says it all so you don't have to. Get ready to enjoy your solitude.
100% Cotton Chino Twill
6 Panel 3 1/8' Crown
Permacurv Visor – Maintains its Shape
Adjustable Self-Strap with Hide-Away Side Buckle
Buckle Closure with Grommet
Spot Clean/Hand Wash
Head Circumference- 20 1/2" to 21 5/8"
Introverting, Do not disturb cap came out from the idea of not wanting to be disturb. Most ideal for wearing when you are in a coffee shop or park on a summer day... and DON'T want to be bothered. We like to think our minimalistic approach aims to represent who we are as introverts. 
If you're interested in getting one, contact us.
One Amazing Cause! All proceeds go towards Introversion Awareness. What's that, you say? It means we're trying to create more content to help inform and educate people on knowing the importance of introverted humans. We're an intricate bunch but nonetheless, amazing. Our minds just think a little differently than others and it's not a bad thing. This will help to create an understanding and appreciation for introverted minds. Because we're exceptional and here to stay.
Check out introvertpalace@outlook.com for more details about the cause.