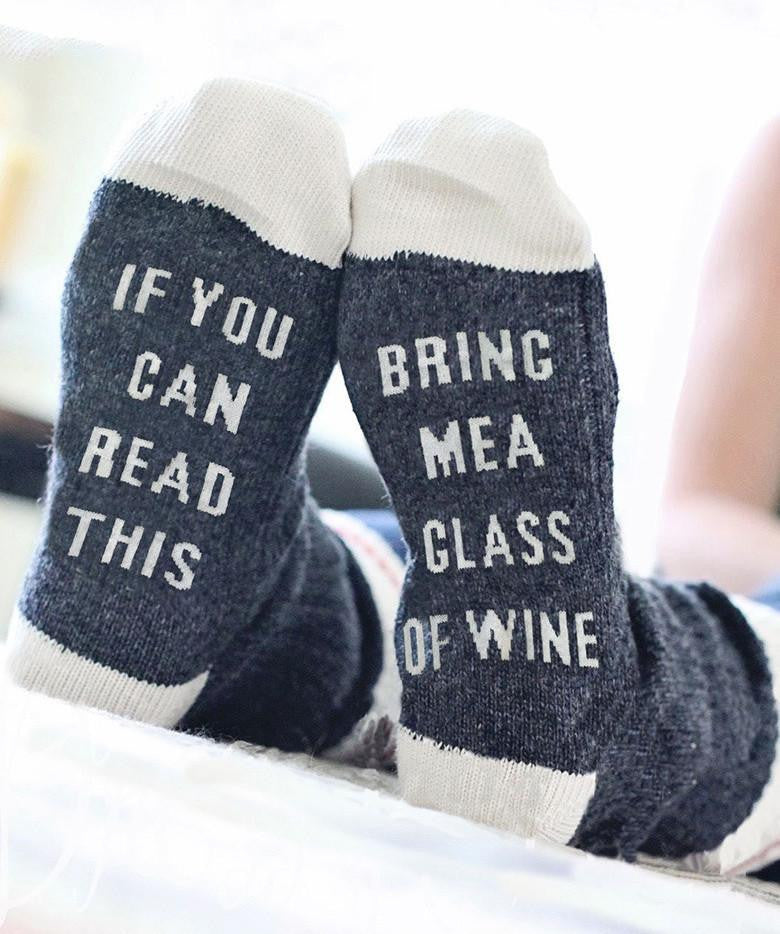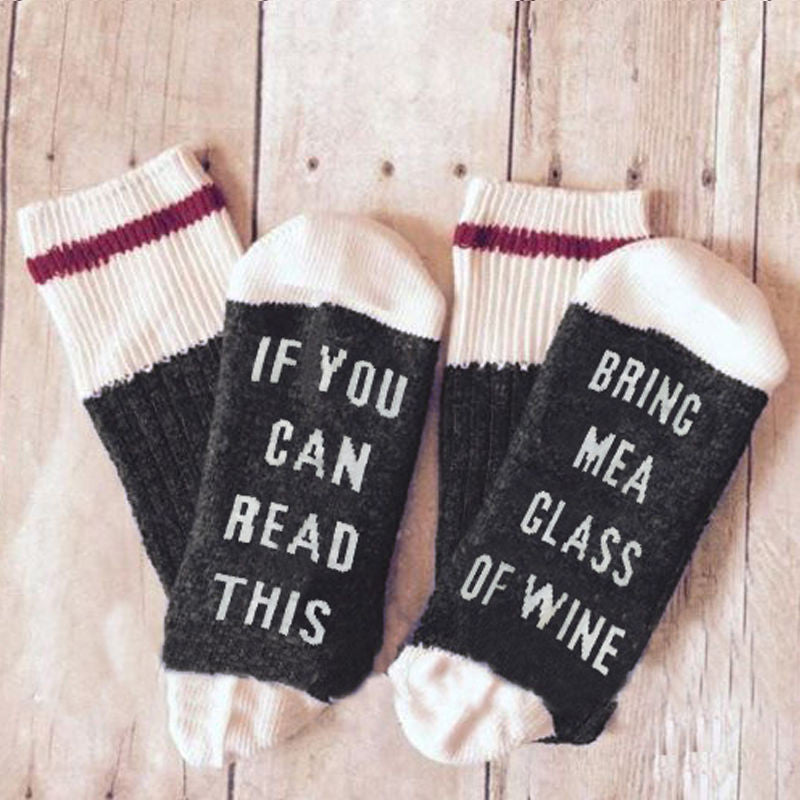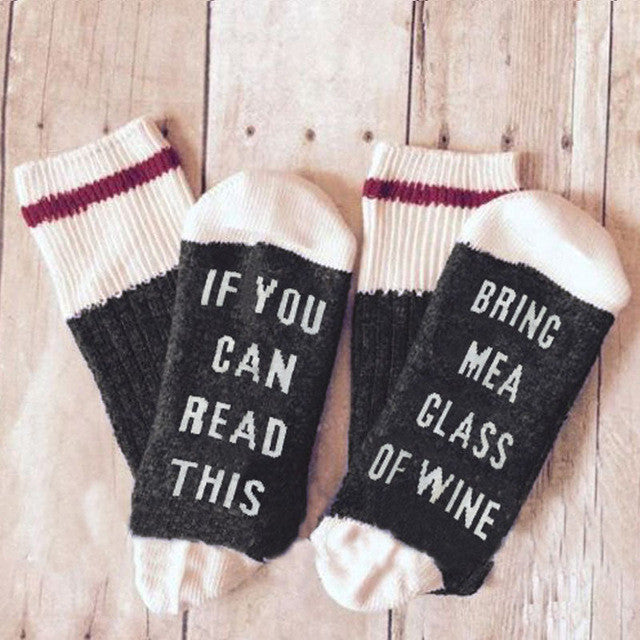 If You Can Read This, Bring Me a Glass of Wine Socks
This best-seller is finally back in stock, y'all! 

For the coffee version, go: HERE
Made with an ultra comfy cotton material blend
For ladies sizes approx 6-10
Free Shipping + 100% Money-Back Guarantee
The perfect gift for the wine-lover in your life (and they're 50% off right now, so why not?)
Extremely high demand: expect 2-4 weeks for it to arrive (to be safe). Limit 4 per person!
If you prefer coffee version instead, check out: HERE 
One Amazing Cause! All proceeds go towards Introversion Awareness. What's that, you say? It means we're trying to create more content to help inform and educate people on knowing the importance of introverted humans. We're an intricate bunch but nonetheless, amazing. Our minds just think a little differently than others and it's not a bad thing. This will help to create an understanding and appreciation for introverted minds. Because we're exceptional and here to stay.
Check out introvertpalace@outlook.com for more details about the cause.