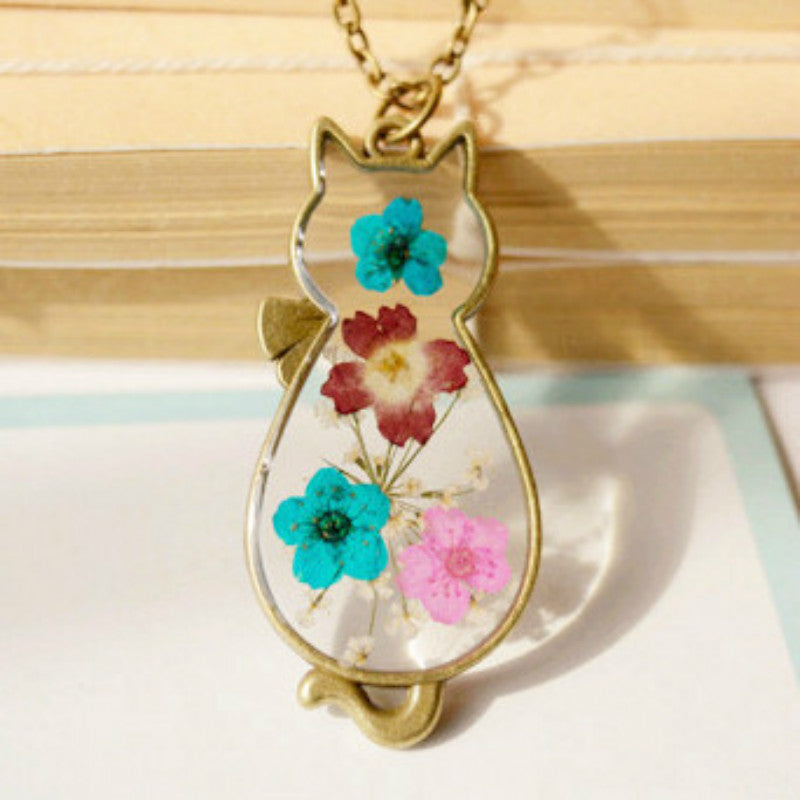 Handmade Flowery Kitten Necklace
$12.99 $19.99
505388-antique-bronze-plated
The arrival of Fall does mean the end of Spring! Carry on the lively energy with this Flowery Kitten Necklace.
Copper framed glass necklace in the shape of a kitten, filled up with handmade dried flowers. 
It comes with a 70 cm length link chain, a great match for long shirts and dresses.
This lovely necklace would sure bring a smile on the face to whoever receive it! 
Item Type: Necklaces
Pendant Size: 4.9cm*2.2cm
Material: Glass
Chain Type: Link Chain
Length: 70cm
Metals Type: Copper Alloy
Shape\pattern: Animal
Material: Natural dried flowers (handmade Epoxy) + Ancient Bronze