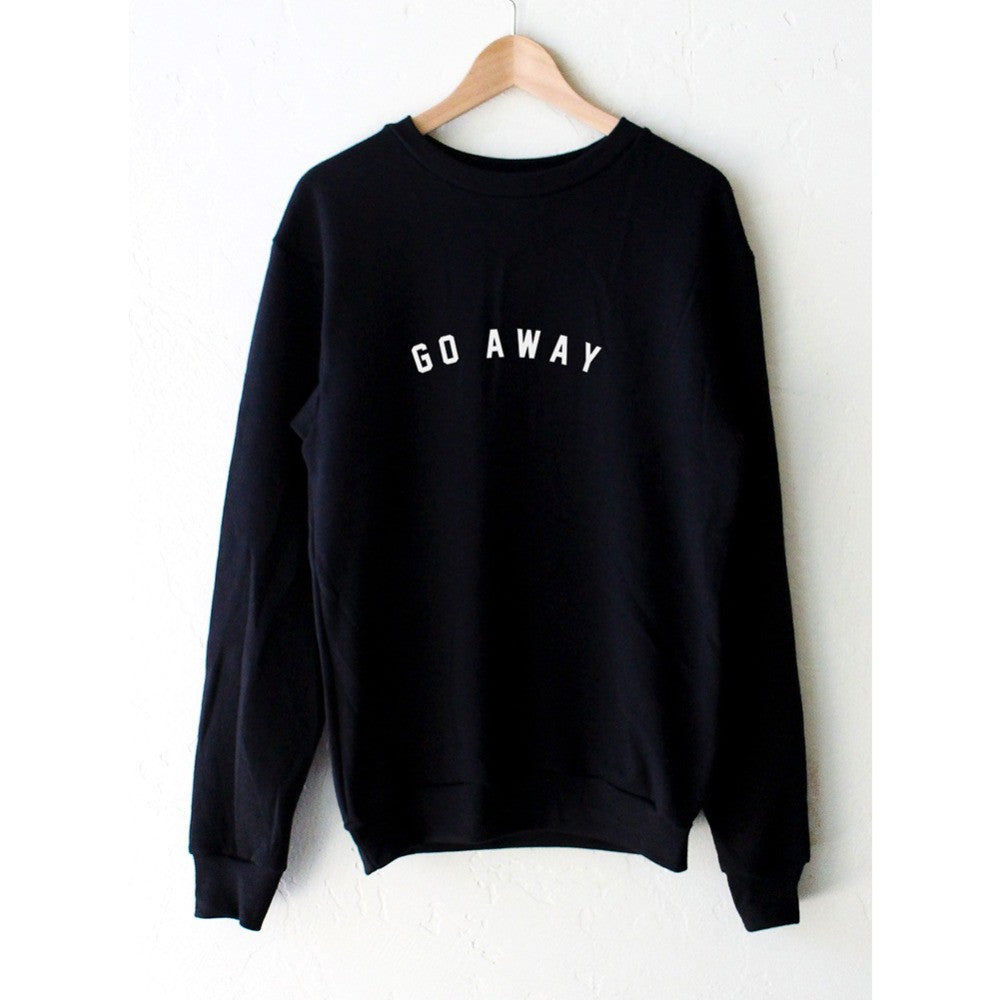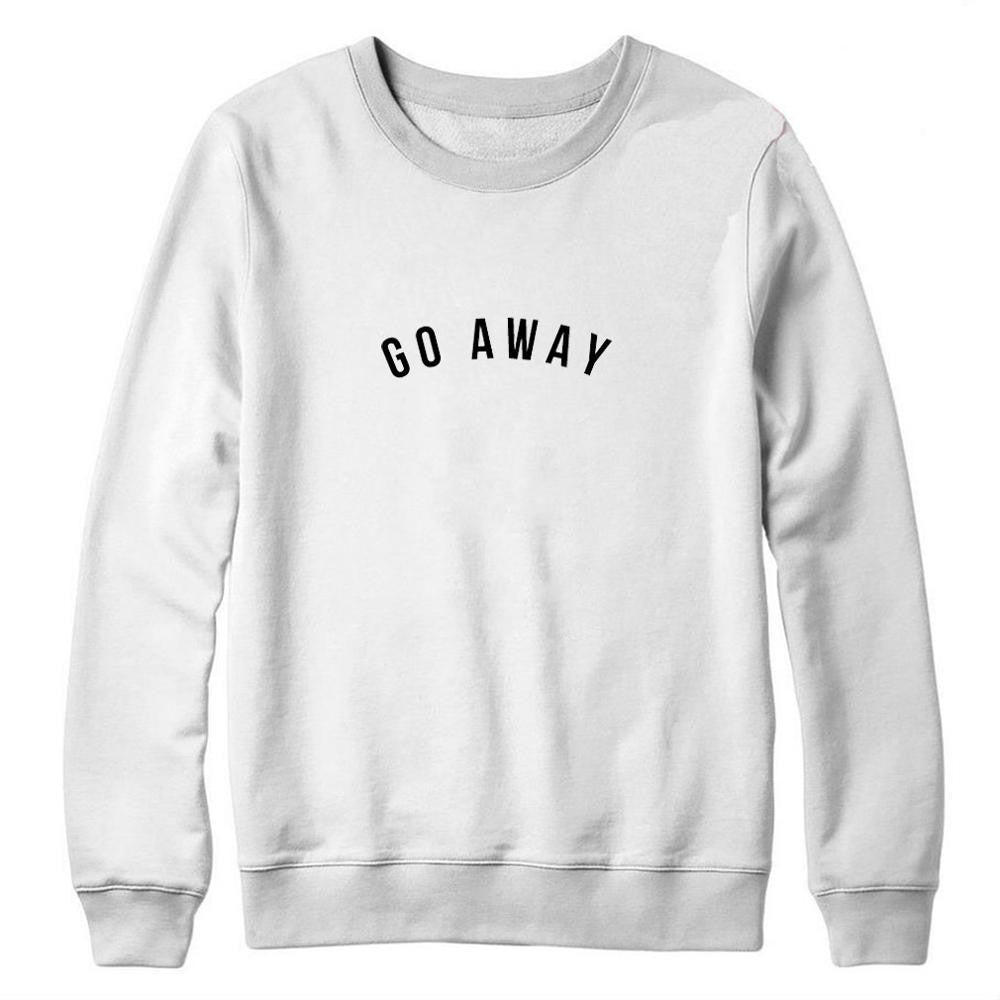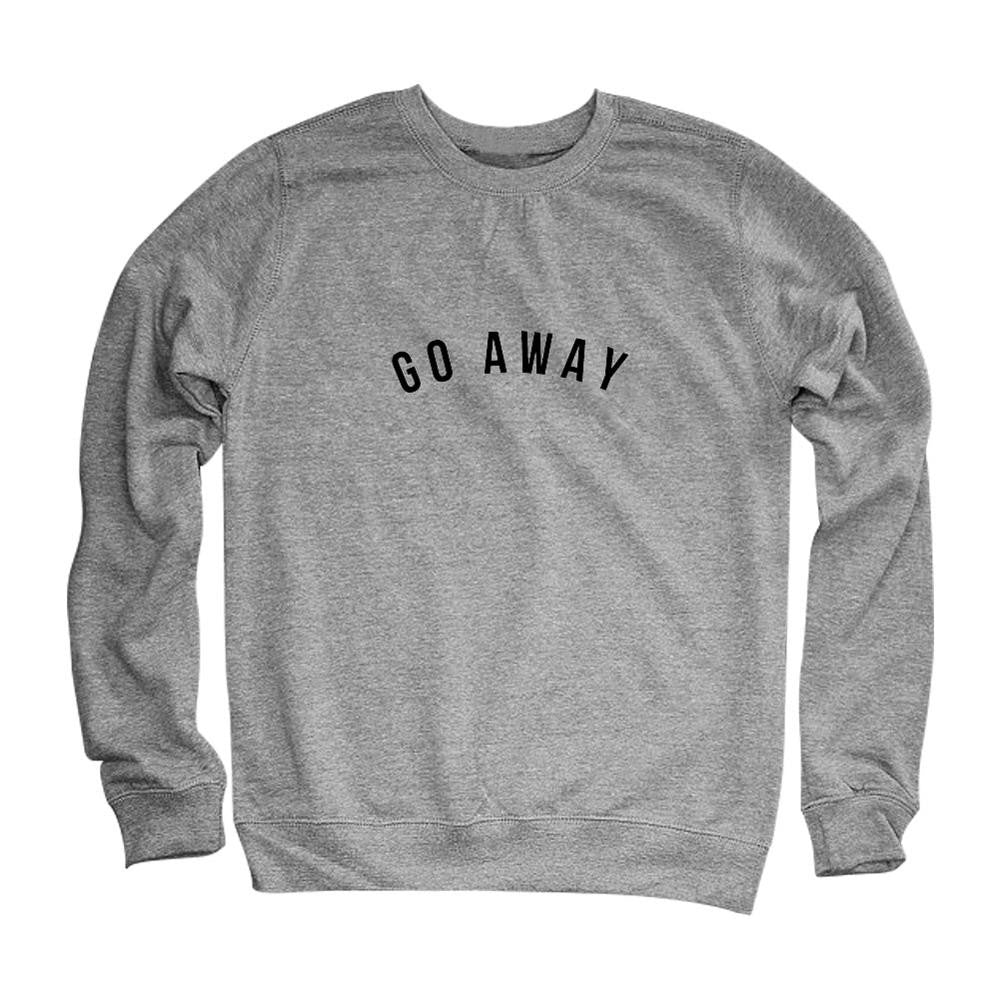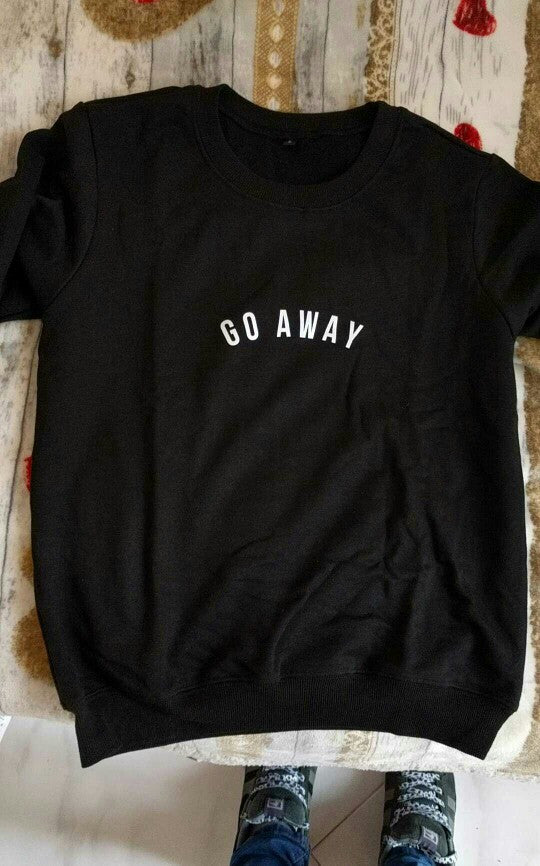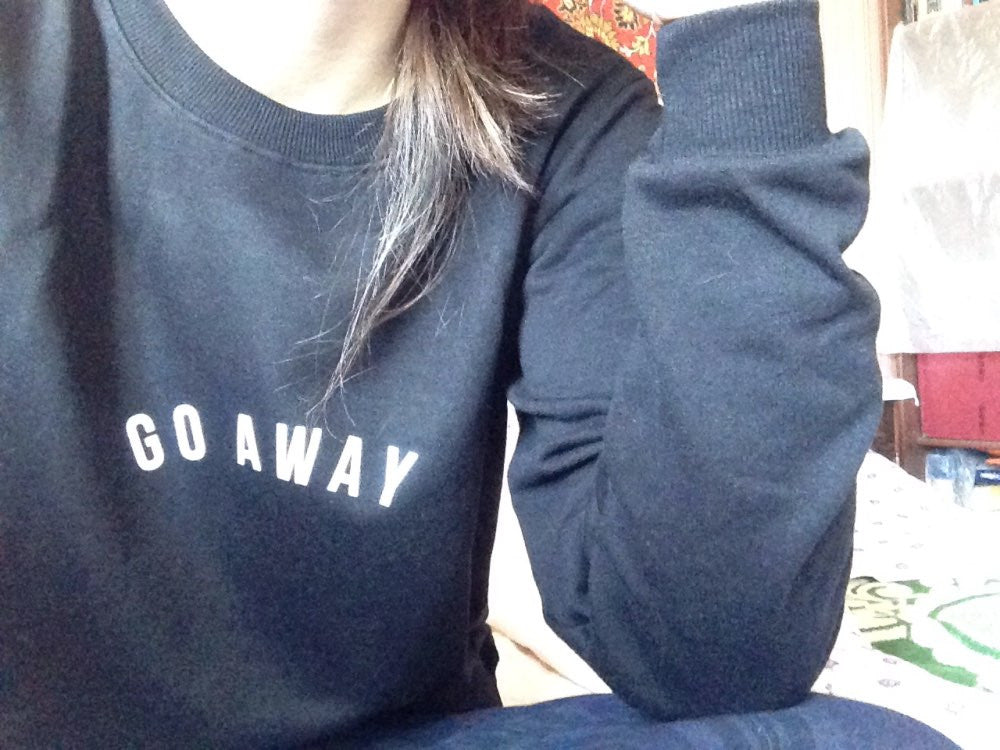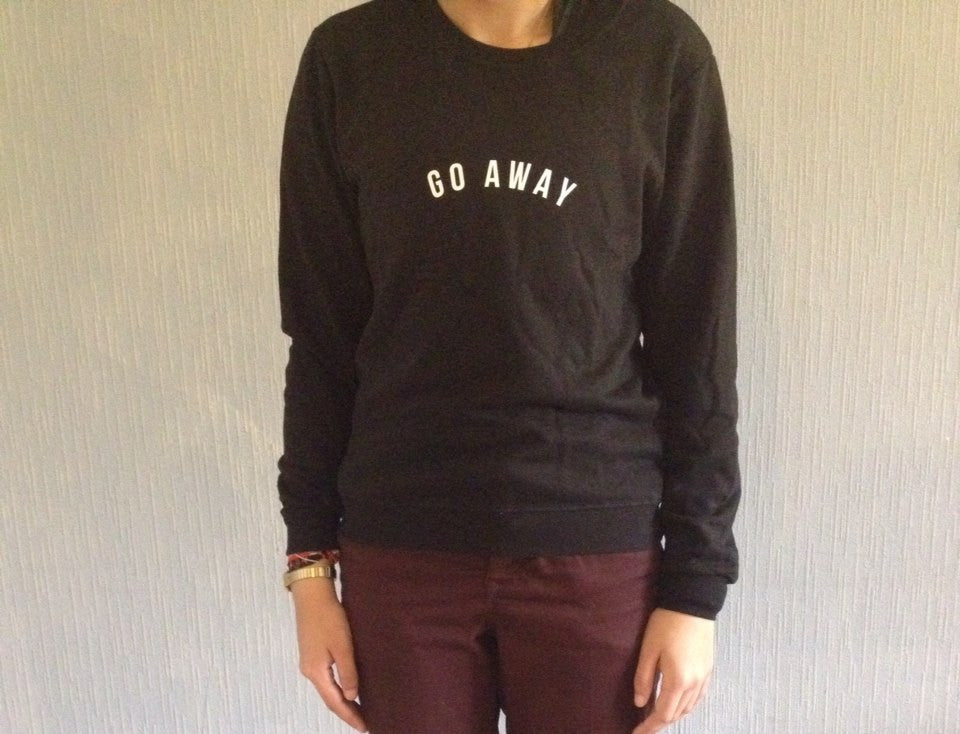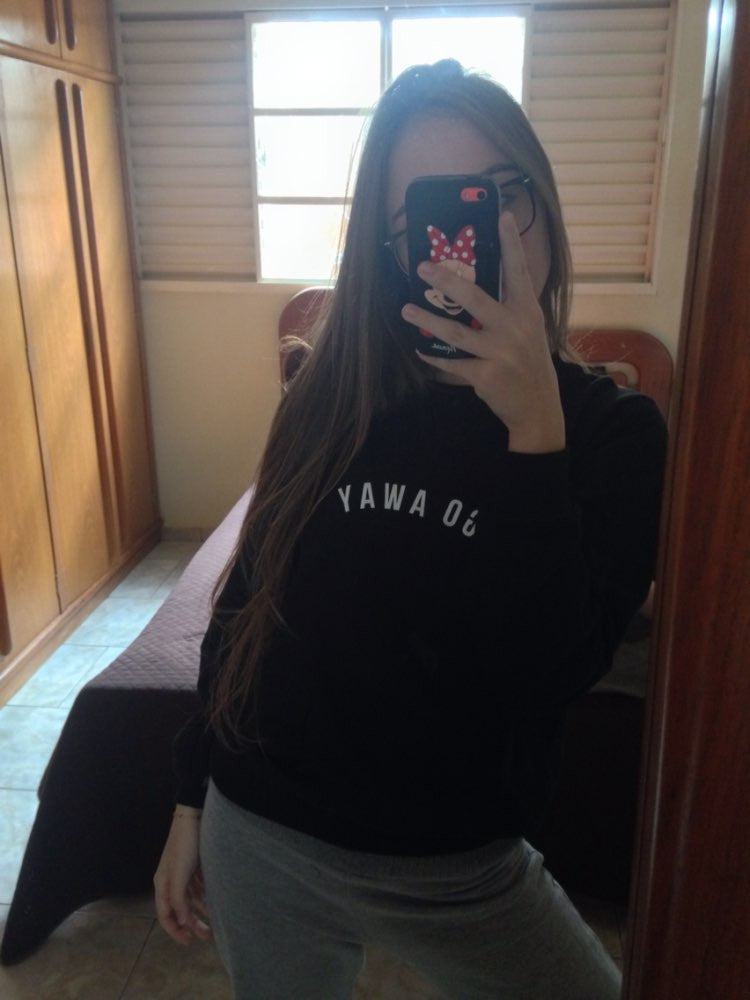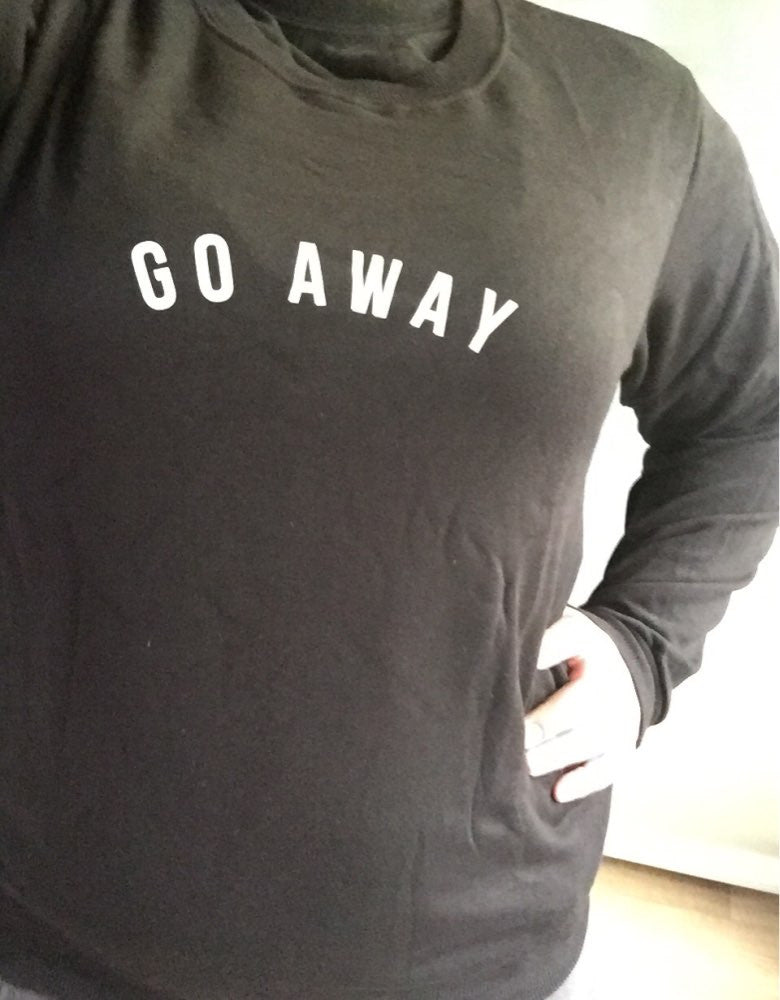 Go Away Sweatshirts
Throw this on every time you "just can't." Made for the days you don't want to go out in public but kind of have to go out in public… this sweatshirt is calling your name. It's the best thing that's ever happened to an introvert. Buy it, love it, wear it, and you'll never have to say a word!
Colors: Black, Grey, White
Clothing Length: Regular
Fabric Type: Knitted
Collar: O-Neck
Sleeve Length: Full
Pattern Type: Letter
Sleeve Style: Regular
Type: Pullover
Material: Cotton, Polyester
When picking your size, please refer to this chart below. If the measurements aren't clear, let us know by contacting us. Also, please pick one size up since these are not preshrunk and will shrink a size when you wash them.
size

Cross Shoulder

(cm)

Chest Width

(cm)

Body Length

(cm)

Sleeve Length

(cm)

Cuff/Sleeve Opening

(cm)

XS
36
80
60
14.5
13.5
S
37
85
62
15
15
M
40
90
64
16
15.5
L
40
95
66
16.5
16
XL
42
100
67
17
16.5
XXL
43
105
68
18
17
One Amazing Cause! All proceeds go towards Introversion Awareness. What's that, you say? It means we're trying to create more content to help inform and educate people on knowing the importance of introverted humans. We're an intricate bunch but nonetheless, amazing. Our minds just think a little differently than others and it's not a bad thing. This will help to create an understanding and appreciation for introverted minds. Because we're exceptional and here to stay.
Check out introvertpalace@outlook.com for more details about the cause.