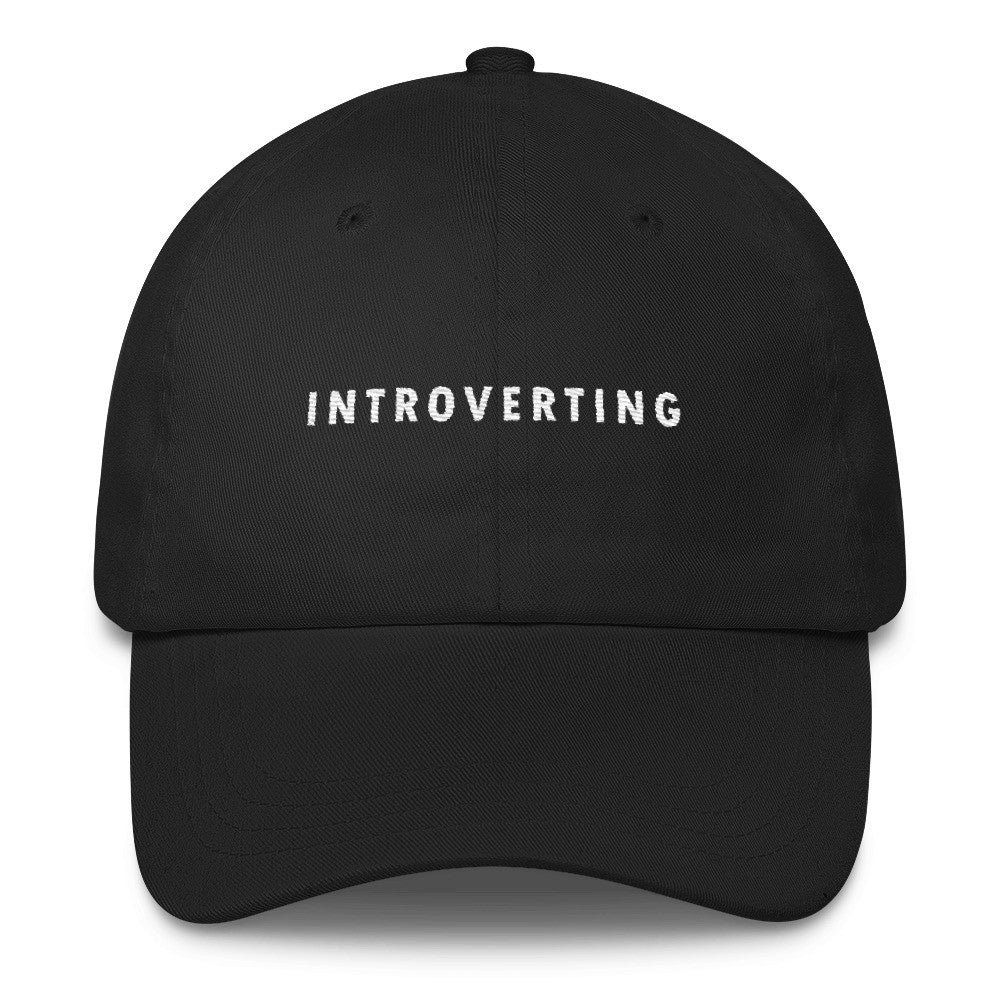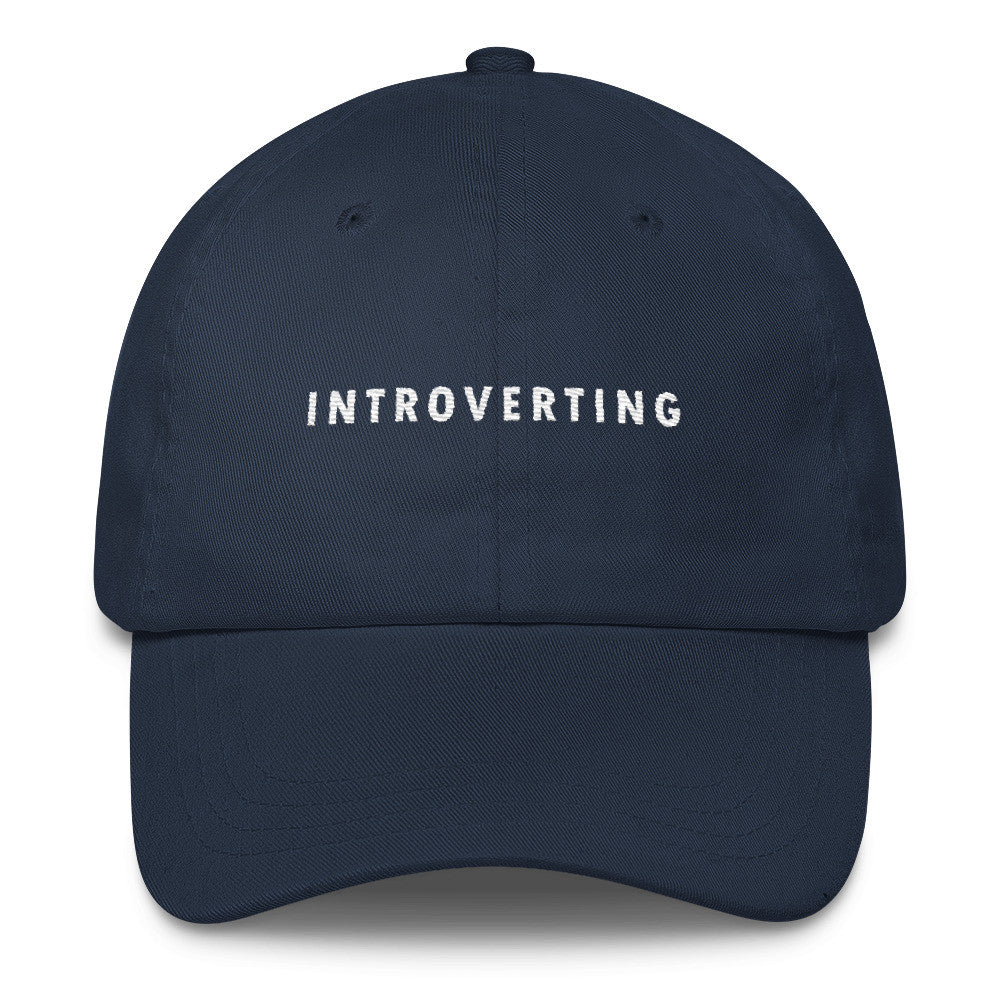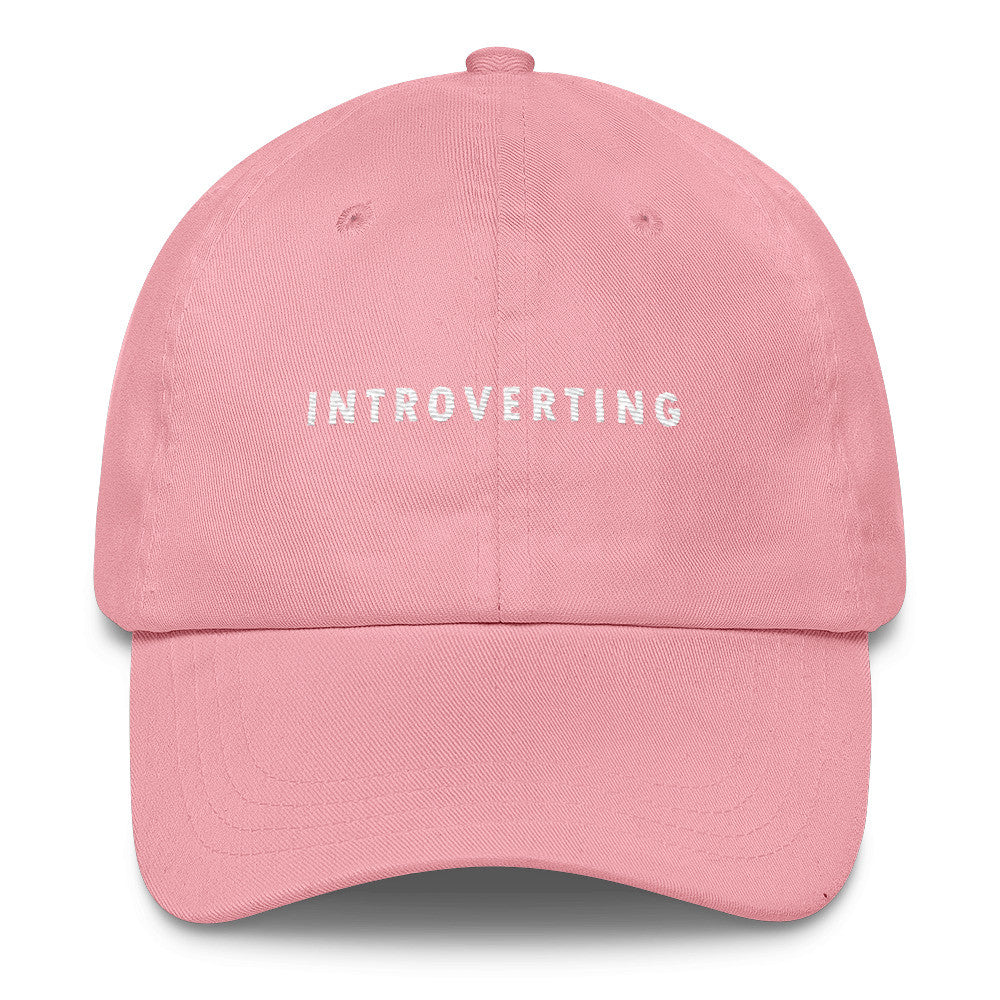 Introverting Cap
INTROVERTING: THE ART OF BEING ALONE. AND LOVING IT.
One of our first custom designs and certainly not our last. There's finally a brand that understands the state of introverts. Show off your personality in style. A chance for all introverts to unite (separately in our own homes, of course)!
100% Cotton Chino Twill
Unstructured
6 Panel 3 1/8' Crown
Permacurv Visor – Maintains its Shape
Adjustable Self-Strap with Hide-Away Side Buckle
Buckle Closure with Grommet
Spot Clean/Hand Wash
Head Circumference- 20 1/2" to 21 5/8"
Ships internationally with fast shipping if you pay a bit extra. Comes in a nice box with a message and all. 
One Amazing Cause! All proceeds go towards Introversion Awareness. What's that, you say? It means we're trying to create more content to help inform and educate people on knowing the importance of introverted humans. We're an intricate bunch but nonetheless, amazing. Our minds just think a little differently than others and it's not a bad thing. This will help to create an understanding and appreciation for introverted minds. Because we're exceptional and here to stay.
Check out introvertpalace@outlook.com for more details about the cause.