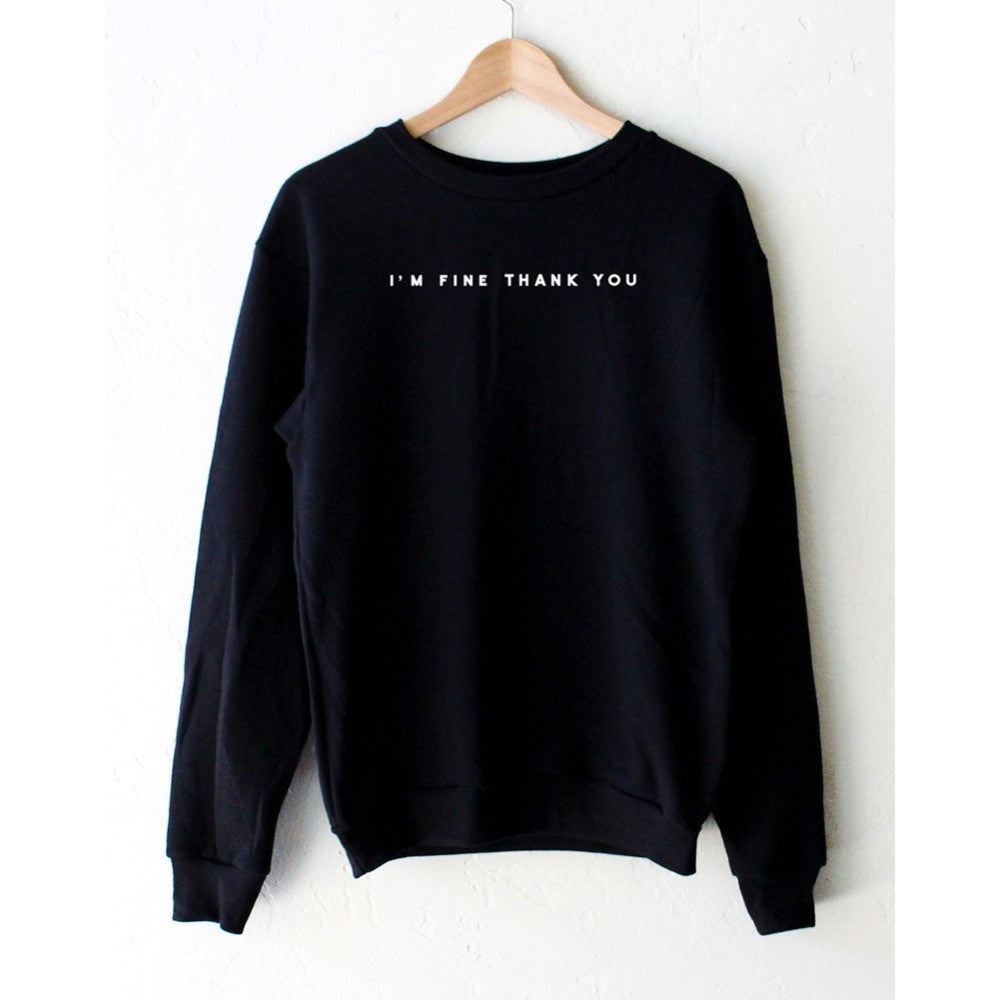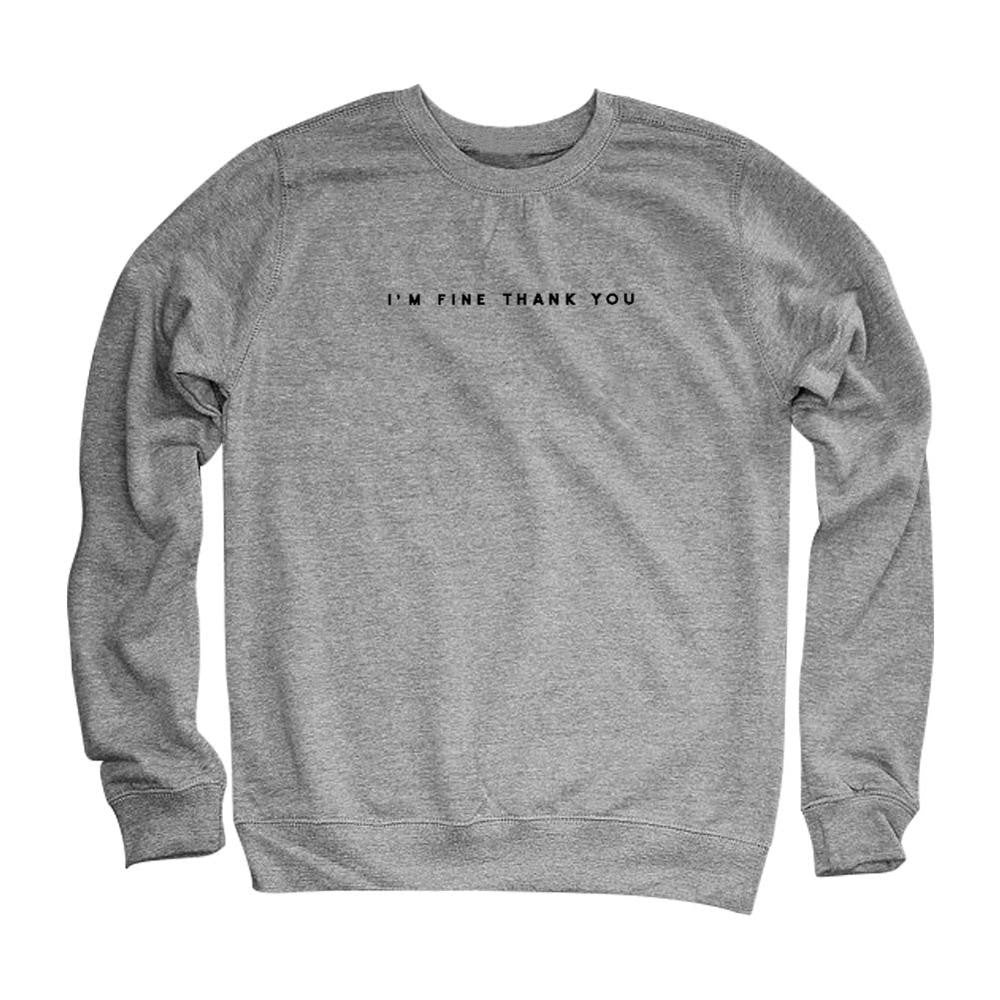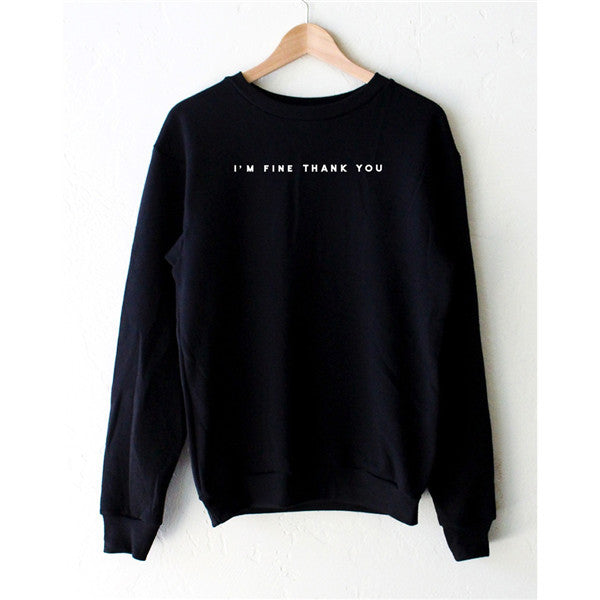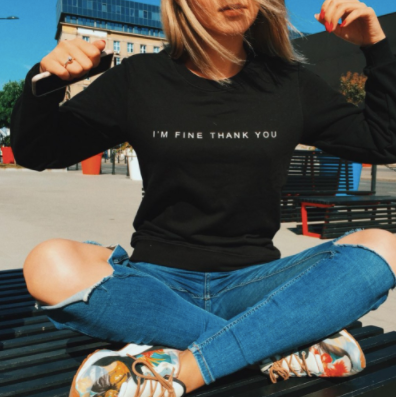 I'm Fine Thank You Sweatshirt
Save yourself the energy and wear this on days when you want to skip the small talk, and just move on with your life. The sweatshirt says it all. I'm fine, thank you.
Gender: Women
Fabric Type: Knitted
Hooded: No
Collar: O-Neck
Sleeve Length: Full
Pattern Type: Letter
Sleeve Style: Regular
Type: Pullovers
Material: Cotton, Polyester
Please refer to this size chart when ordering:
If you have any questions on how to get your measurements right, don't hesitate to reach out to us through our contact form.  We're introverts too, but we will reply within 2-3 business days. 
Free worldwide shipping for a limited time at check out. 
One Amazing Cause! All proceeds go towards Introversion Awareness. What's that, you say? It means we're trying to create more content to help inform and educate people on knowing the importance of introverted humans. We're an intricate bunch but nonetheless, amazing. Our minds just think a little differently than others and it's not a bad thing. This will help to create an understanding and appreciation for introverted minds. Because we're exceptional and here to stay.
Check out introvertpalace@outlook.com for more details about the cause.