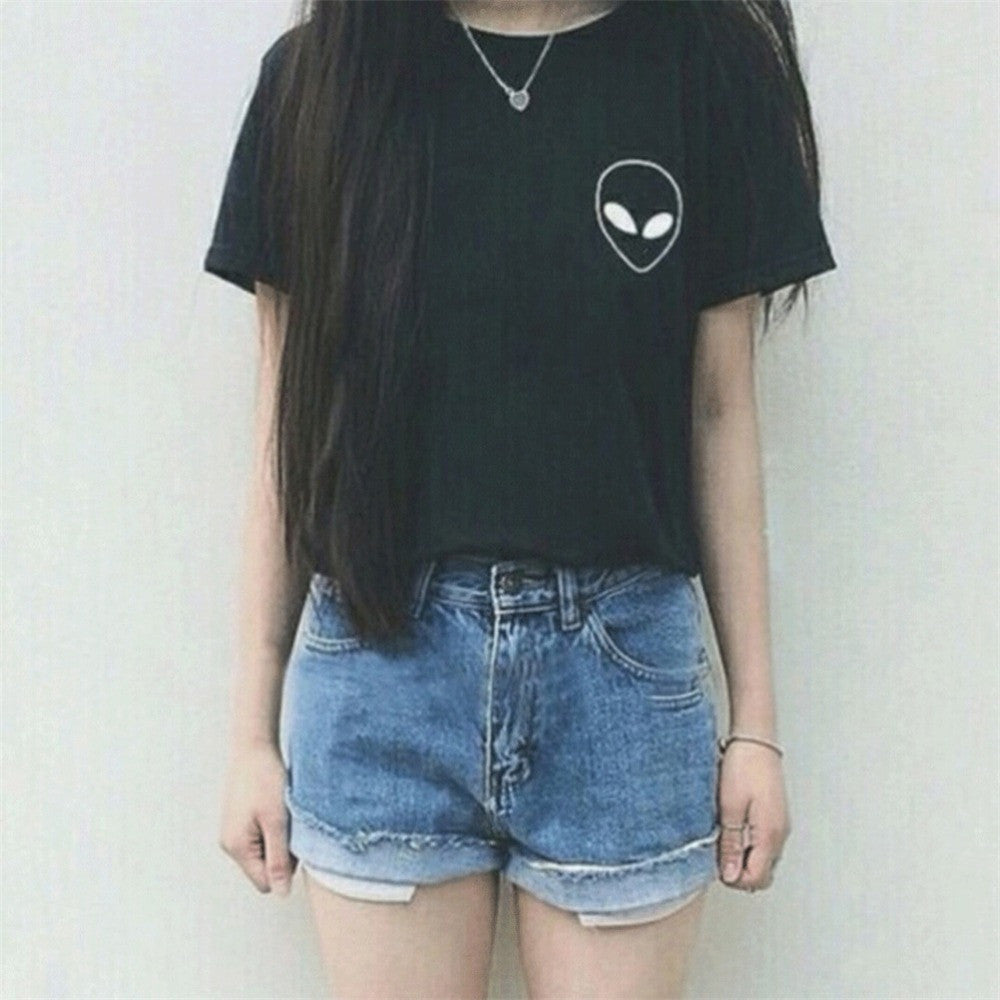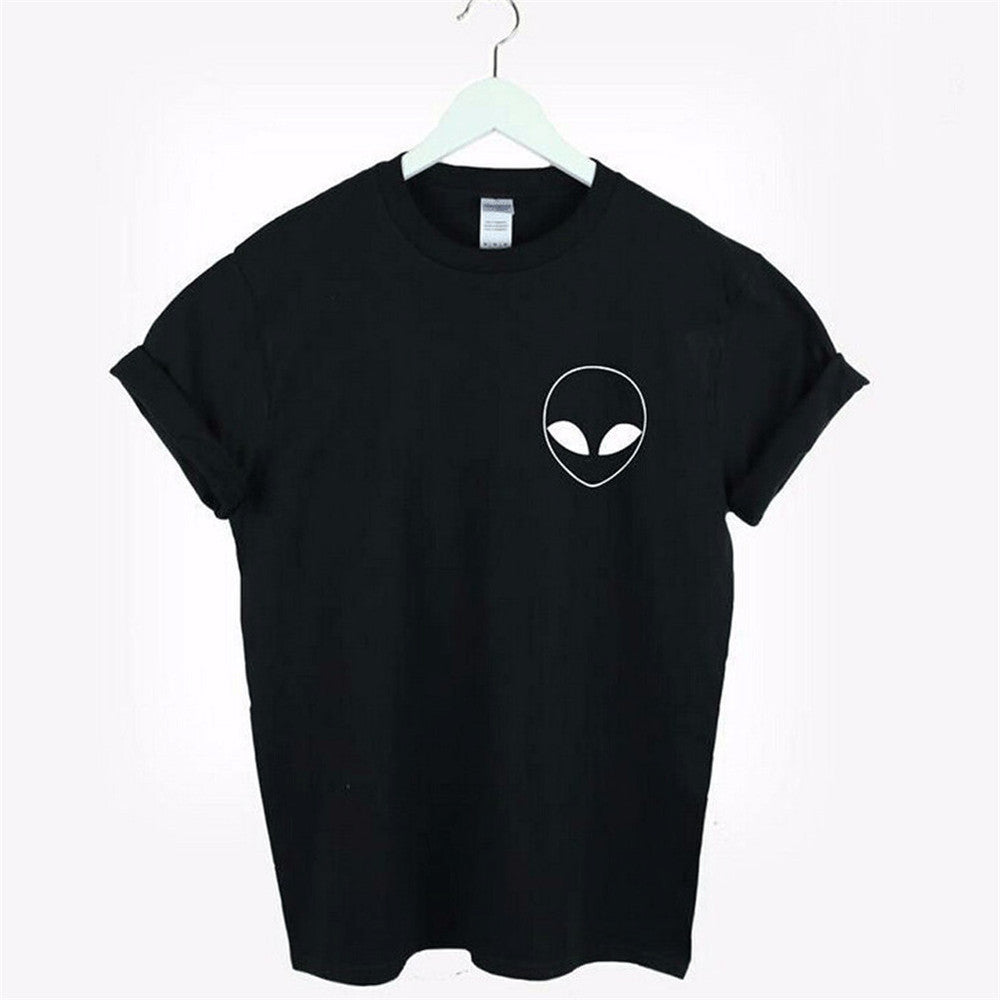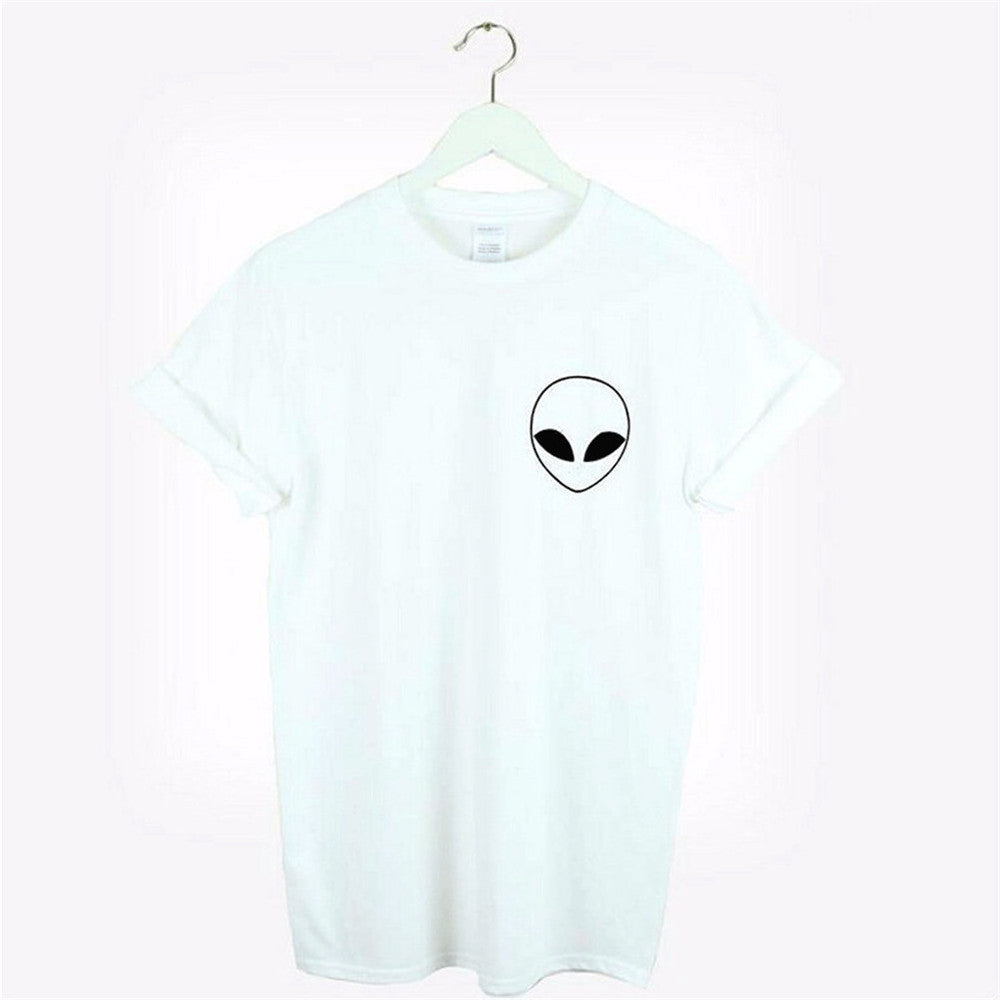 Alien Pocket Print Top
Simple. Cute. Believable. It's an out-of-this world t-shirt design that you'll never want to take off. There's just no way humans are the only ones that roam the world. Maybe someday we'll all hang out. Until then… wear this shirt to welcome all things space-age.
Discount code: INTROVERT 
Shipping is free if you follow us on Tumblr. 
Fabric Type: Knitted
Material: Cotton, Spandex
Color Style: Natural Color
One Amazing Cause! All proceeds go towards Introversion Awareness. What's that, you say? It means we're trying to create more content to help inform and educate people on knowing the importance of introverted humans. We're an intricate bunch but nonetheless, amazing. Our minds just think a little differently than others and it's not a bad thing. This will help to create an understanding and appreciation for introverted minds. Because we're exceptional and here to stay.
| size | Cross Shoulder(cm) | Chest Width(cm) | Body Length(cm) | Sleeve Length(cm) | Cuff/Sleeve Opening(cm) |
| --- | --- | --- | --- | --- | --- |
| XS | 36 | 80 | 60 | 14.5 | 13.5 |
| S | 37 | 85 | 62 | 15 | 15 |
| M | 40 | 90 | 64 | 16 | 15.5 |
| L | 40 | 95 | 66 | 16.5 | 16 |
| XL | 42 | 100 | 67 | 17 | 16.5 |
| XXL | 43 | 105 | 68 | 18 | 17 |